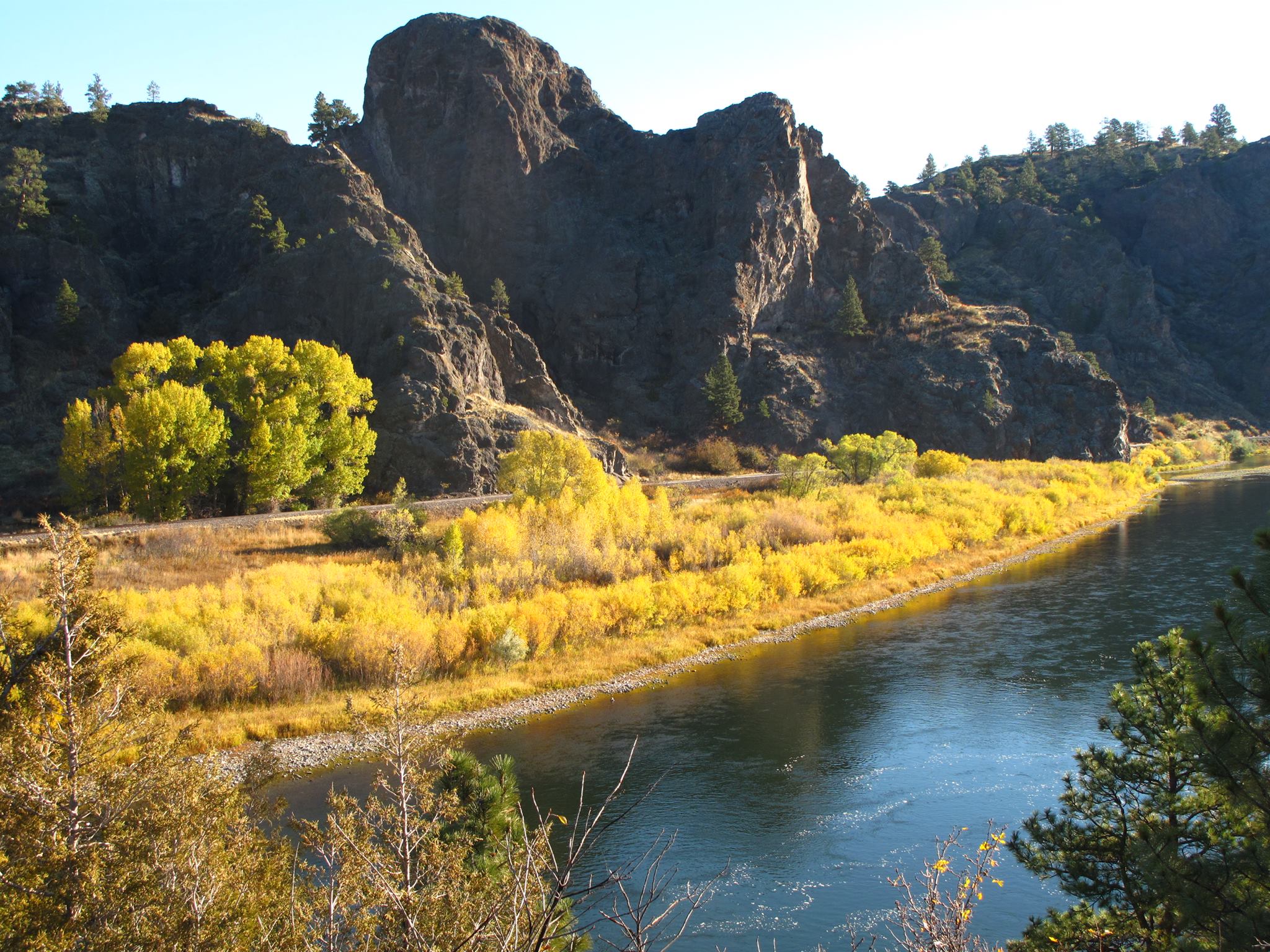 The fall season is well underway as we close out September and welcome the cooler weather and hopefully the more consistent fishing of October.
Reports have been all over the boards with a few folks having some tremendous fall fishing days while most slog through sporadic bug activity and somewhat hit or miss conditions.
River traffic is still on the light side though you wouldn't think so based on the parking lot at WCA which is, on more nights than not, choked with trucks and boats and campers etc. Definitely a July atmosphere here with folks trading lies at the end of the day over cocktails while enjoying the full moon, the starry skies and the crisp fall air. What an awesome time to be here!
Our lodging is full for the most part for the next couple of weeks though there are a few vacancies here and there and we do get the occasional cancellation so don't give up – give us a call and inquire. Guides available daily or do it yourself with one of our RO Drift Boats.
Dry-fly fishing could explode any day now and the nymphing and streamer fishing will continue to get better from here on out.
Lodging opens up for the second half of October and there's no reason it shouldn't be great fishing so get your guide trips and lodging booked now for late October. This truly is our favorite time of year on the Missouri. Spend your days on the river fishing how you like to fish be it dries, nymphs or streamers and then unwind over dinner either here in Wolf Creek at The Frenchman or The Oasis or venture down to Craig for dinner at Izaaks or The Trout Shop Café which is serving some amazing dishes for breakfast and dinner Friday – Monday.  I highly recommend the grilled rib eye which I had last night and which was one of the best steaks I've had in Montana. Seating is very limited but it's definitely worth the wait.
Stop by the shop for the full range of fall fly fishing fare. We've got you covered with everything  from base layers to fleece to waders to boots to Kast Steelhead Gloves and much more. Shuttles, Rods, Reels, lines, leaders and tippet and of course the largest selection of flies ever assembled under one roof in Wolf Creek Montana. We're proud to be your Go-To Missouri River Fly Shop and Guide Service.  If you haven't been in lately stop by and see what the Buzz is about.