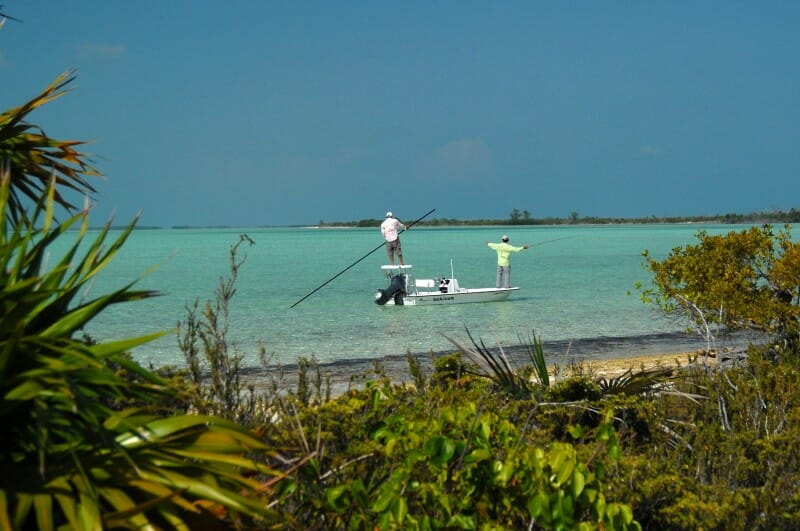 I often get asked the question what do you do in the winter?
I think there's a misconception out there amongst some that if you work in the Montana fly fishing industry then you must spend your winters in exotic tropical destinations,  living on all of that money you made during the season, roaming the flats in search of tarpon and permit and bonefish and sipping on pina coladas on the beaches at night as you await the return of spring time in Montana.
I'm not saying there aren't those who actually do this but I sure haven't figured out how to pull it off.
It's true that Wolf Creek and Craig are transformed into near ghost towns during the long winter months. There are plenty of days during the dead of winter we won't see a customer come through the door so why even stay open?
It's a good question, and one I often ask myself as I'm white knuckling it out to Wolf Creek from Helena. The answer is that there's a little more to it than selling flies and telling lies in the shop. What goes on behind the counter is much more than ringing up sales. All the product hanging on the walls and all of the flies sitting in the bins don't just magically appear. Someone has to order all of it, trying not to order too much (or too little). Someone has to figure out what (and how much)  we should carry based on predicting what will sell during the coming season.
Someone has to negotiate favorable terms with vendors to maximize profitability and go to battle with reps to try to bring in more of what you expect and demand from your Missouri River fly shop.
Someone has to write blog posts and maintain social media.
How about lodging and guide trips? The rooms and boats obviously don't book themselves. Those summer mornings with a parking lot full of guide rigs and those nights of a full house of happy clients relaxing on the decks telling fish stories over cocktails all start behind this counter at this keyboard in the dead of winter. Someone takes those calls, answers those emails and books and confirms those reservations.
And speaking of lodging, it's our intention to continuously improve on all levels but we've made a truly dedicated commitment from the start to tackle major lodging improvements  as time and money allow. Someone has to make those improvements and they can't be made during the season.
In each of these cases that someone just happens to be me. Of course I have some help, especially with the lodging improvements as a handy man I am not, but the long and short of it is there are plenty of things to be done during the winter months. And while much of this could be done remotely from elsewhere,  there remains an amazing fishery here year round so why wouldn't we be here to provide winter anglers with everything they need for winter fishing on the Missouri?
Along those lines, why wouldn't we be here to enjoy this amazing river all winter long when we can have it virtually to ourselves on any given day?
For the past three winters we've kept limited lodging open to provide a place to stay for those braving the cold and fishing the river and in doing so we've  become a destination for hard water anglers from around the region who come to fish Holter Lake. Our lodging has been full more weekends than not this winter which has been a pleasant and much welcomed surprise. Obviously things are a little lean during the winter so we're thankful for anything we can generate to help offset heating and other operational costs incurred during the offseason.
Consequently, when people stay rooms need to be cleaned and while we've been busy enough this winter to warrant some help with housekeeping, I've spent more than a couple of days cleaning rooms and doing laundry. Just another aspect of living the dream!
So what do I do in the winter? I do the same thing I do the other three seasons of the year, I run my business (and try to not let it run me). Wolf Creek Angler is a living, breathing, ever-growing, ever improving outfitter owned and operated business. It is my life's dream and it is the way I feed my family. This ain't no hobby shop, this is how I make a living.
Come see us this winter at Wolf Creek Angler, we'd love to have you as our guest.