Wolf Creek Angler has a birthday coming up. This April 1st we turn 5 years old.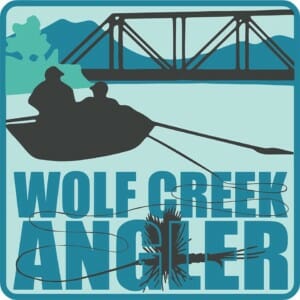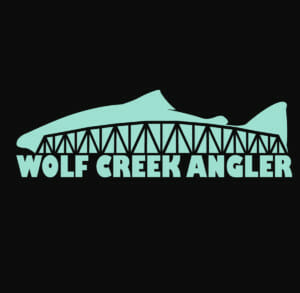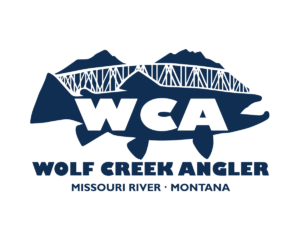 In some ways it feels like yesterday we opened up our doors but looking back there's no denying we've come a LONG way.
Five years ago we spent the month of March transforming this old shack into the shop we'd dreamed up over years of frequenting fly shops. We still love the look and feel of this place though we are definitely space-challenged and doing our best to fit an ever-growing product line into our limited, but well utilized, space.
Just to highlight how much things have changed, there was actually a discussion early on of putting a raft in the shop just to take up space since we didn't have enough merchandise to fill the shop. That's not an issue today!
Enjoy this walk down memory lane….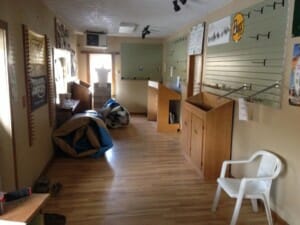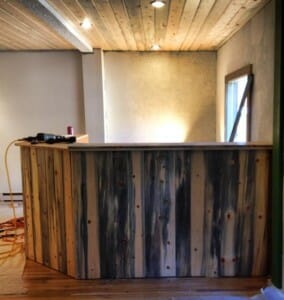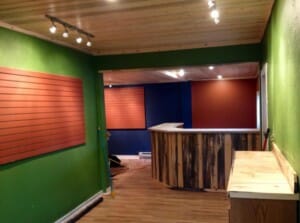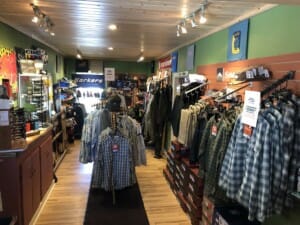 Since we opened, it's been our goal to make continuous improvements to the shop and to our lodging units. Sometimes its little things, sometimes its big things. Sometimes its things you'll notice, often times its things that go unnoticed but which you'd definitely notice in a bad way if we didn't do them.
This fifth year was no different. Some of our birthday gifts to you this year include;
• A Full Line Simms Dealership at Wolf Creek Angler
• Reels from Waterworks/Lamson
• New and improved Wi-Fi Access property-wide
• Fully remodeled motel rooms (just completed #11, the last of them)
• New carpet in Cabin #4
• New water heaters in all of our cabins
With the exception of the water heaters and the Wi-Fi these are all very visible improvements which are the fun ones to make and even though you'd probably never have occasion to notice things like water heaters, we love making these improvements almost just as much as they make it so much easier to sleep at night.
You can expect continuous change and continuous improvements as long as we're around because as long as you keep coming back we want to do everything we can to enhance your experience shopping, fishing and staying with us.
We hope you join us this season at Wolf Creek Angler, it's definitely a mile stone but honestly, we're just getting started.
We are your FULL SERVICE Missouri River fly shop and we're getting better with age. Come experience CHILL in Wolf Creek, far removed from chaos. You'll be glad you did.