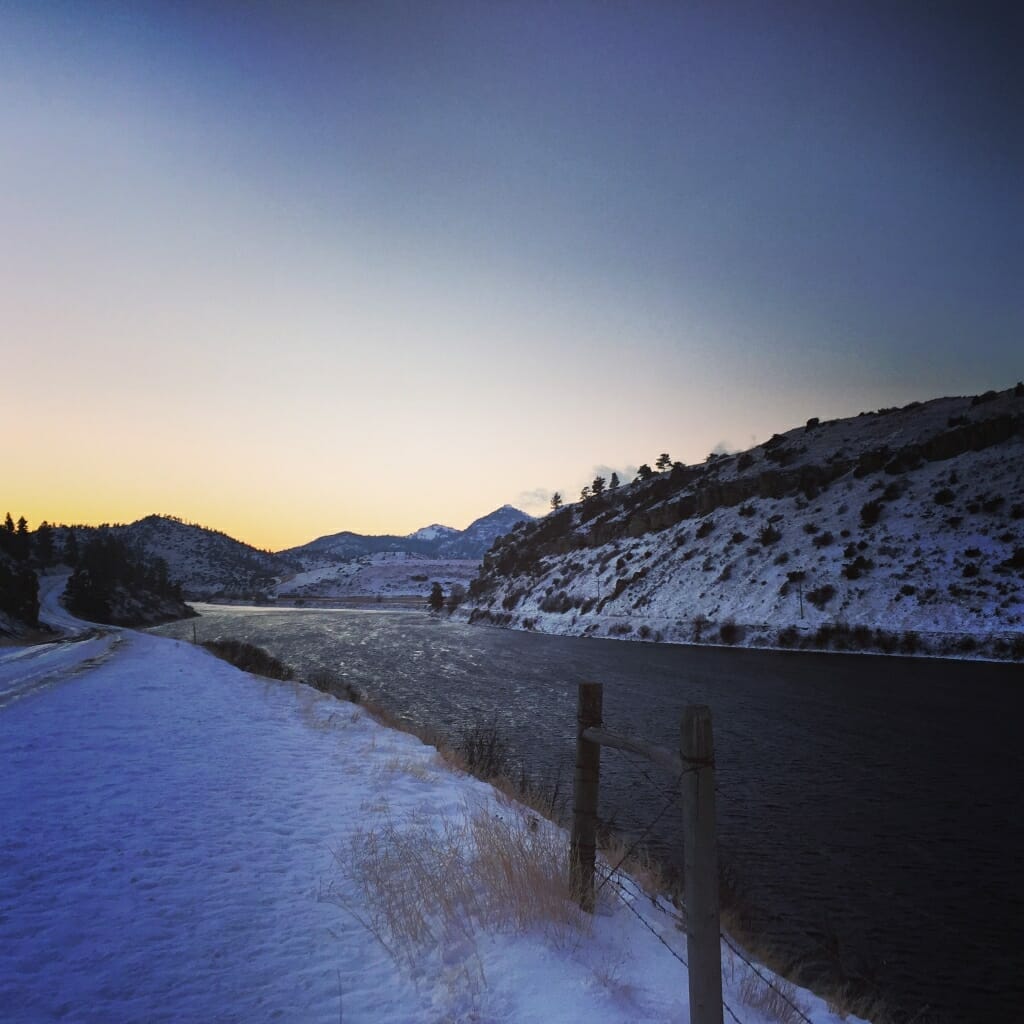 As if on cue, winter is about to make a return coinciding nicely with our recent decision to open additional lodging units to accommodate the increase in traffic spurred by last week's warm weather.
We had been looking at a full house for the weekend but as it stands now we have ample availability should you decide to tough it out.
Temps look fine this week but it's going to be breezy today and tomorrow. . We'll make 50 today and close to it tomorrow but expect gusty winds 11-18 with gusts to 30 today and 18-26 mph with 30+mph gusts tomorrow. Thursday may be your best bet with a high of 42 and winds 5-9 mph.
Winter rolls in on Friday with snow and a high of 34 and then the bottom drops out with lows in the single digits Friday night. We'll struggle to make it into the teens through the weekend so while I had hoped we were past this (should've known better) I guess we'll be resuming the fight against frozen plumbing! If we can make it through the early part of next week things look to trend warmer beginning on Tuesday.
Maybe not a great fishing weekend but it's not all bad as another shot of precipitation certainly won't hurt.
We're currently looking at 100 to 120 percent of normal snow water equivalent throughout the region which should translate into another good water year on the Missouri.
Updated projections from the Bureau of Reclamation indicate most probable peak flows in the 8K range and summer flows in the 5 to 6K range. Max probable peak at this point looks to be somewhere in the 13K range and minimum probable holds steady around 4K all season long.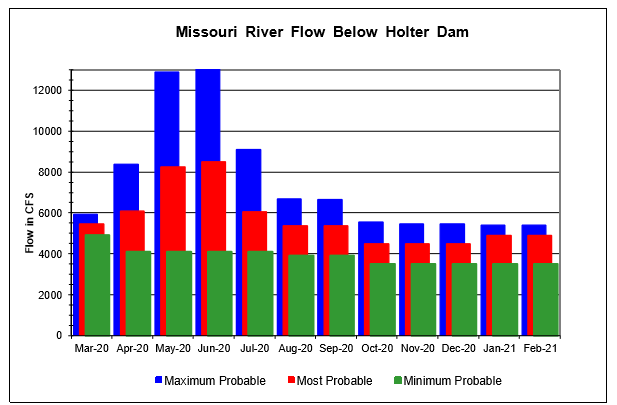 So what does that mean for your 2020 season flows? It's still early to tell but odds are we'll see some decent volume (not flushing flows by any stretch) early on, leveling off to somewhere in the 6K range for your Prime Time.
Once again, spring rainfall (or lack thereof) can make all the difference in the world but at this point we're liking what we're seeing for the Missouri and also liking the fact that current projections indicate a good water year throughout the region and perhaps minimal Hoot Owl restrictions but time will tell.
This is the time of year when most calls to the shop turn from booking trips to inquiring about what the conditions will be for said booked trips. While we're definitely not experts, from a layman's perspective it appears as though that volume shift away from early June towards mid-June/early July we saw in bookings in 2019 and in our current bookings was the right call.
In spite of the winter weather hiccup we're anticipating an early and busy spring season. Half of our lodging units are now open and the rest will follow as soon as the weather permits and the traffic volume dictates.
The word is that Shotgun Annie's will be opening for the season this Thursday. It's been a long winter without them being open and we're super stoked to have them back.
If you decide to sit this weekend out why not take some time and book yourself a spring special guide trip. $400 for a full day for one or two anglers. Book two days on the river and a night of lodging and we'll throw in a second night's lodging for FREE!
Spring merch arriving daily by the truckload at Wolf Creek Angler. Stop by the shop and see what's new.