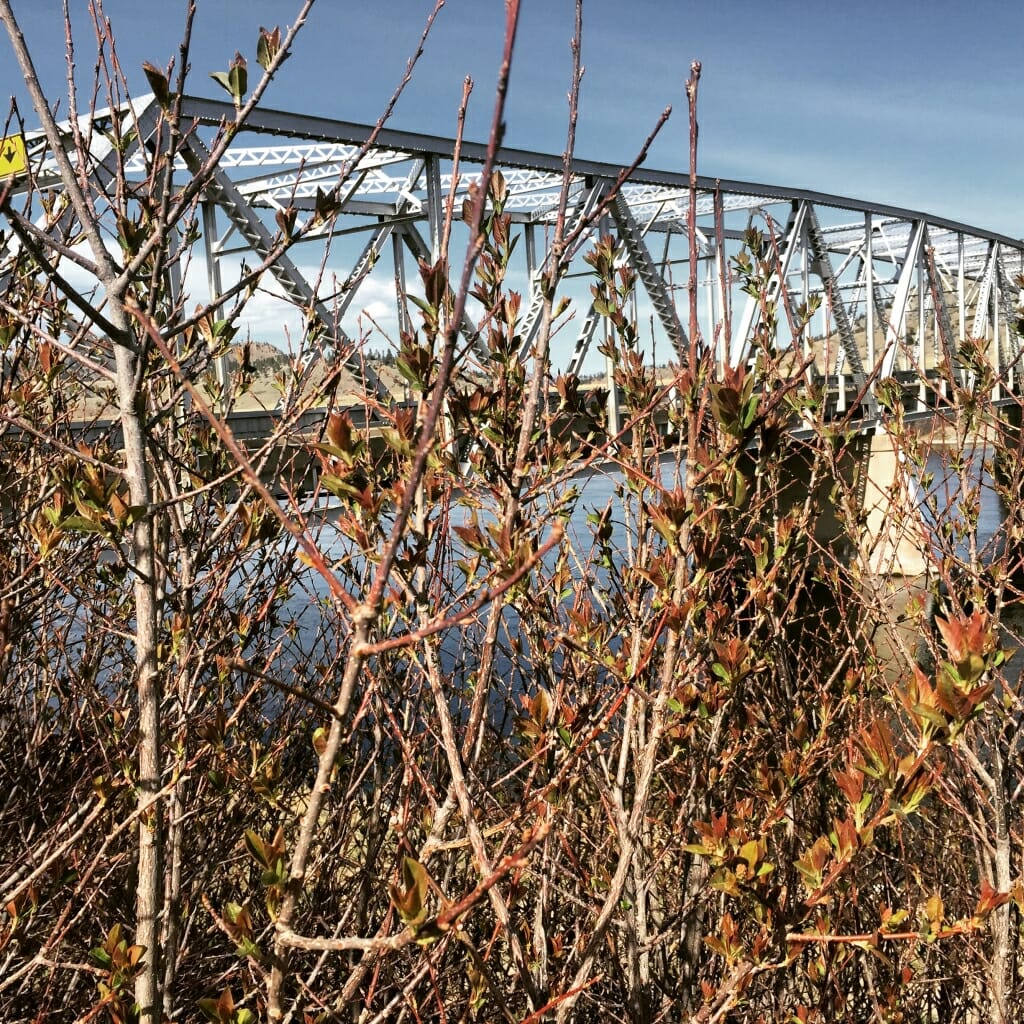 And just like that winter was gone!
April is here and it's GO TIME on the MO. The fishing is heating up and Wolf Creek and Craig are starting to come alive after one of the more brutal winters in recent memory.
The river is seeing some moderate to heavy traffic, especially on the weekends and especially in the Holter Dam to Craig stretch.
More importantly (from where I sit) the shop is busy and that's good because spring shipments are arriving daily and the product is starting to stack up. We're fully stocked with all kinds of great new gear. Simms waders and boots, tons of new bugs, Lamson and Ross reels, Loop, Echo and Redington rods, Korkers boots and the best of men's and women's 2019 sportswear from Simms. Piles of fly boxes, lines, leaders, tools and accessories. Boat bags and packs from Fishpond and Simms. Awesome new sunglasses from Smith and Suncloud and a sale rack you're not going to want to miss. All Remaining Winter gear needs to go NOW! We've got the best deals you're going to find on cold weather gear from Simms including jackets, hats, gloves, socks, flannel shirts, coldweather pants and more. Get em' before they're gone.
Adipose Rental boats are polished up and ready to hit the water and don't forget we've got three Mending Waters Montana boats available free of charge to all vets and active duty military. Reserve your boat today at mendingwatersmontana.org
As of today lodging is 100 percent OPEN and we're excited for our first FULL HOUSE of the season coming this weekend. It's been a long and lonely winter around Wolf Creek Angler. Let the busy season begin!
Spring Special Guide Trips in effect…just $400 through the end of the month. Don't miss this awesome opportunity to fish the amazing MO with the best guides in the business and save yourself $150 while doing it. The fishing is good and getting better and while we've still been flirting with some winterish weather the 10 day looks good with highs in the 50's through the weekend and a little cooler heading into next week. Perfect spring fishing weather. Nymphs, streamers, dries….it's all happening right now.
We are your Missouri River one stop shop with everything you need for your day on the water. Guides, rooms, shuttles, fishing licenses, the best coffee in the canyon and the biggest and best selection of bugs ever assembled under one roof in Wolf Creek Montana.
Open 8 am daily for all of your fly fishing needs.