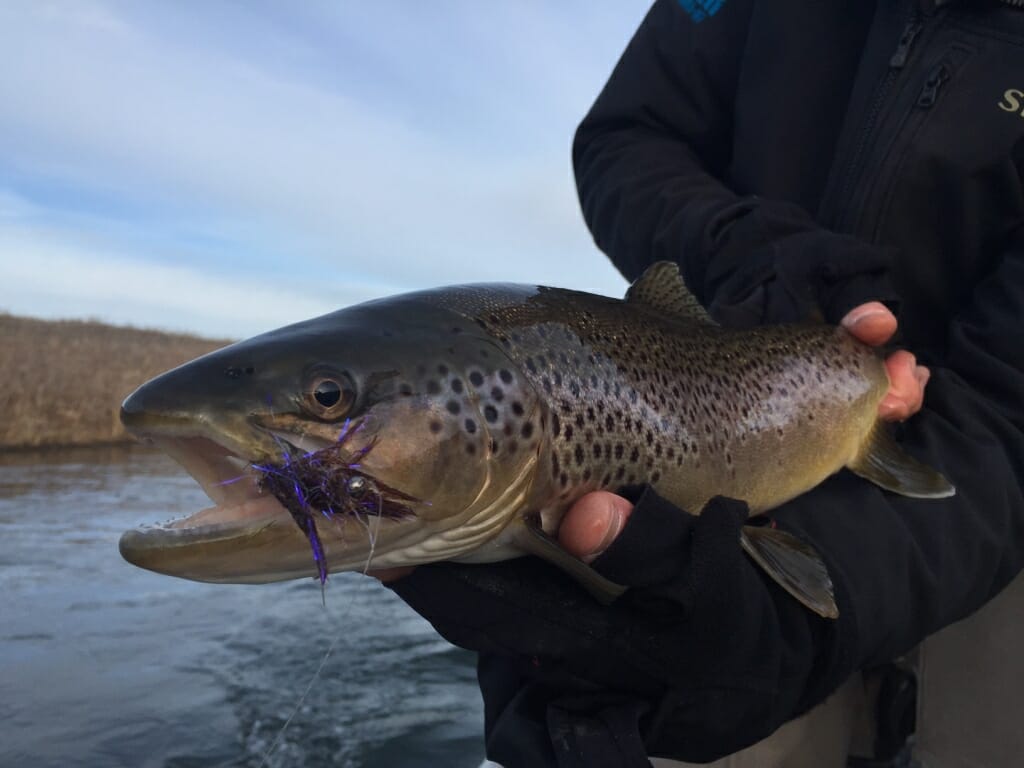 We're closing out February with another spring-like weekend and even though I'm pretty sure there's bound to be some winter to come I can't help but shift gears.
Conditions are still favorable with snow water equivalent still at over 120 percent of average in most areas but at the same we're looking at bare ground and mild temps here on the Missouri. As I've been saying for most of the winter, it's the best of both worlds with snow in the high country to feed our flows and mild conditions where we're at giving us ample opportunities to get out on the water.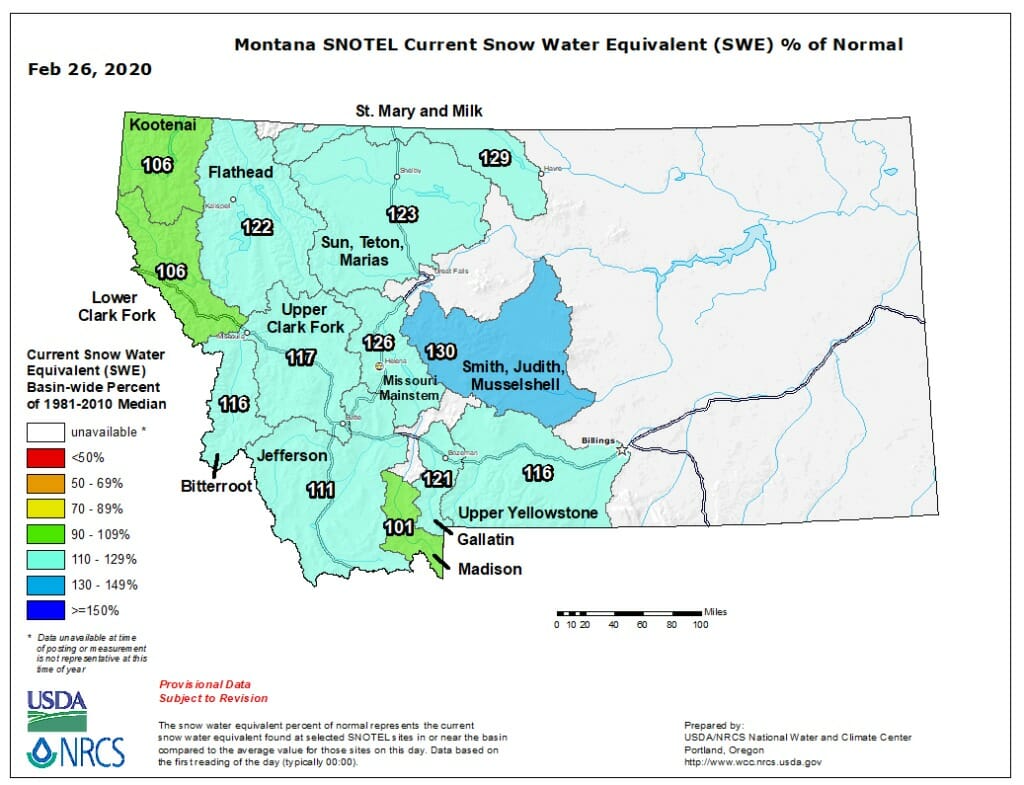 Winter/Spring Special in FULL EFFECT as we speak. $400 Full Day Missouri River Guide Trips and the most affordable lodging option around at $99 (plus tax) for a clean and cozy bungalow with private bath and full kitchen facilities. Now through the end of April book two days on the water and one night of lodging and we'll throw in a second night of lodging for free. I challenge you to find a better deal ANYWHERE on the MO!
The winter slumber is about to come to an end, slowly but surely. We'll soon be opening additional lodging as required and while we don't have a firm date, I know Shotgun Annie's will be opening in March.
The fishing has been consistently strong over these past weeks with very little in the way of traffic. Saturdays have been busy but only by winter standards. It's been the perfect winter to fish the Missouri and there haven't been many doing it so we urge you to get out here and enjoy the solitude while it lasts.
Warm, sunny days will be here before you know it and with them the crowds which, from the shop perspective, can't come soon enough but we have definitely been enjoying good fishing and an abundance of solitude on the river.
If you're on the fence, wondering if it's worth fishing this time of the season, wonder no more. Every day you've got the potential for excellent nymphing, ever-improving streamer fishing and even some good top water action on the right days when the wind stays down. And it's only going to get better from here on out.
As the water warms the fish will start moving out of those deep winter runs, expanding your opportunities both sub-surface and on top.
It's still a winter nymph game and will continue to be so for the next month. Anything with a pink or orange bead is a good start and a little soft hackle is never a bad call. Pill Poppers, Caviar Scuds, Rainbow Czechs, Hot Bead Rays, UV Crush, Pink Amex, Pederson's Sow, Bubble Yum Scuds, Pink Weight Flies, Tailwater Sows, Cotton Candy, Yum Yums Pink Lighting Bugs and don't forget your Zebra Midges. All of these and many more available now at WCA.
Top Water – it's a midge game. Fish your favorite midge cluster paired with an Adams or single midge. Griffiths gnats, black sippers, Grizzly Midge Clusters, Bucky's Midge Cluster, Hi Vis midge etc.
The streamer set has started to mobilize. Action has been decent and is trending upwards. Still a lot of swinging happening which may be your best bet but strippers don't despair, it's about to turn. A couple of degrees and it could blow up.
When will that happen? It's anyone's guess but this weekend looks prime with temps back into the 50's Friday and Saturday. It'll be on the breezy side but it definitely looks to be fishable.
We do have limited lodging available which I expect will fill for the weekend so don't wait to make that call.
Also – if you're out and about, stop in and see Chewy this weekend. After a long winter on the IR he will be back in the shop all weekend.
Call ahead for up to the minute reports and conditions.