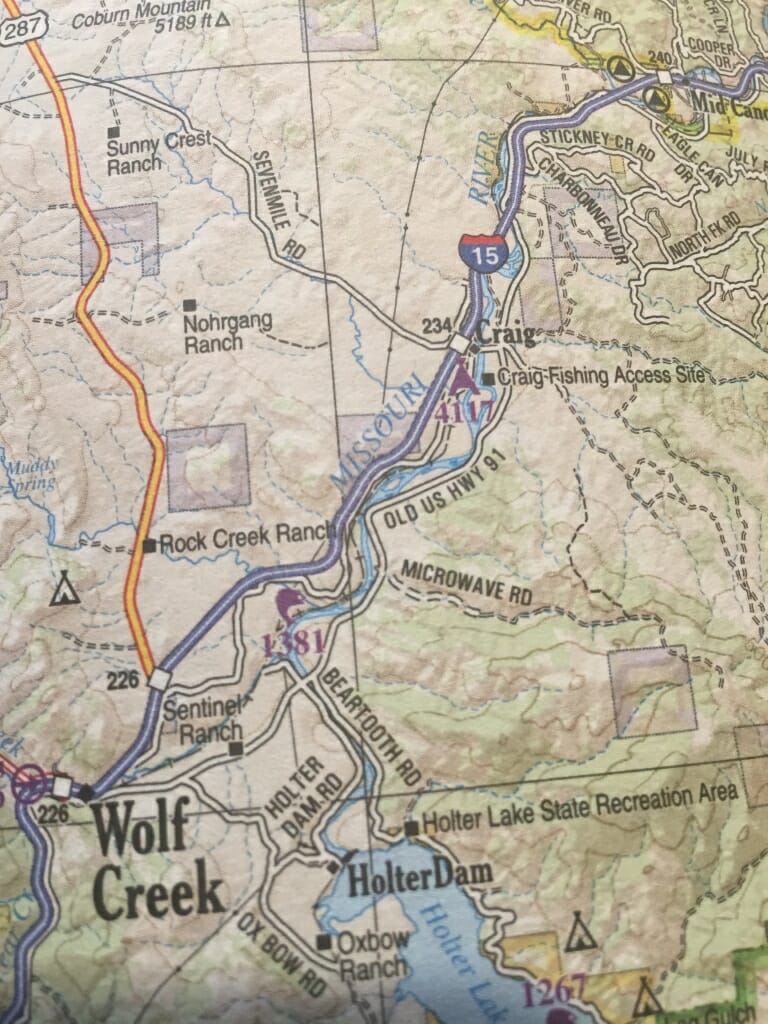 It may be too cold to fish the river right now but lodging at Wolf Creek Angler has become a hot commodity these past two weeks as the perch fishing on Holter Lake continues to heat up.
The word is out and the hard water anglers have discovered the hidden gem of winter lodging at Wolf Creek Angler.
The town of Wolf Creek is your base camp for ice fishing on Holter Lake as well as winter fly fishing on the MO' if it ever warms up enough for us to get back to it and while we're used to living in the shadow of Craig during the season winter is when the town of Wolf Creek really shines.
Whether its ice fishing or fly fishing that brings you here, Wolf Creek is where you want to be. We've got the only open restaurant and the only gas station /convenience store between Helena and Cascade.  As a matter of fact we also have the only US Post Office between Helena and Cascade which may not seem like much but it's interesting to note that all that mail addressed to the self-proclaimed "center of the fly fishing universe" in Craig MT actually ends up right here in Wolf Creek MT.
As if that weren't enough we're excited to announce that come April we'll once again be able to boast of having 2 bar/restaurants in Wolf Creek MT with Shotgun Annie's Eatery and Tavern (formerly The Frenchman and Me)  joining Uncle Joe's Oasis to offer you more dining and night life options.
Throw in an up and coming Missouri River Fly Shop with cozy, clean and affordable lodging just minutes from Holter Lake , Holter Dam and the Wolf Creek Bridge river access sites and it's easy to see why Wolf Creek has become THE destination for winter fishing on Holter Lake and the Missouri. Once you discover all that Wolf Creek has to offer you may just make us your year-round Missouri River fly fishing destination. Many have.
Give us a call today to book your winter lodging. $99 (plus tax) gets you a cozy bungalow complete with a full kitchen and private bath. The bungalows sleep three comfortably with two twin beds and a pull out couch. Our shop hours have been a little less than consistent this winter with the dangerously cold weather but rest assured, we are OPEN EVERY DAY, 365 days a year, for lodging (and guide trips).
Make that call today and discover the secret!