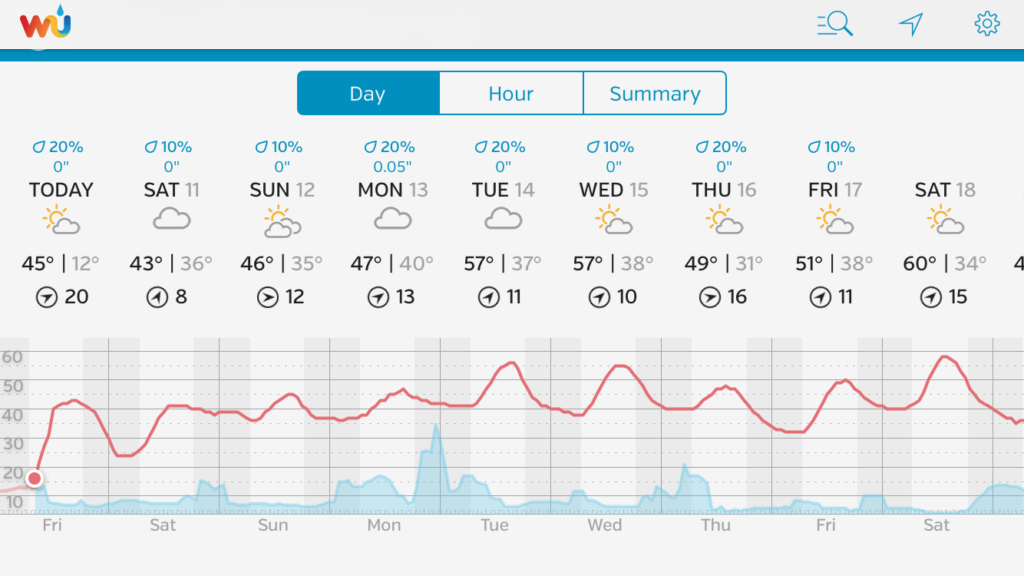 While we are currently sitting at just shy of 20 degrees and are under a winter storm warning through this evening a major warm up is on the way. Could it be that this is winter's last gasp?
Not likely. But regardless,  we are looking at mid 40's for the weekend and it looks like we'll hit 60 next week as the official start of spring looms, now just 10 days away.
Ideally things warm up and the snow goes away locally while winter holds tight in the high country for a while which looks like it's going to be the case judging by the latest SNOTEL map which continues to grow increasingly blue indicating snowpack over 110 % of average for much of the region.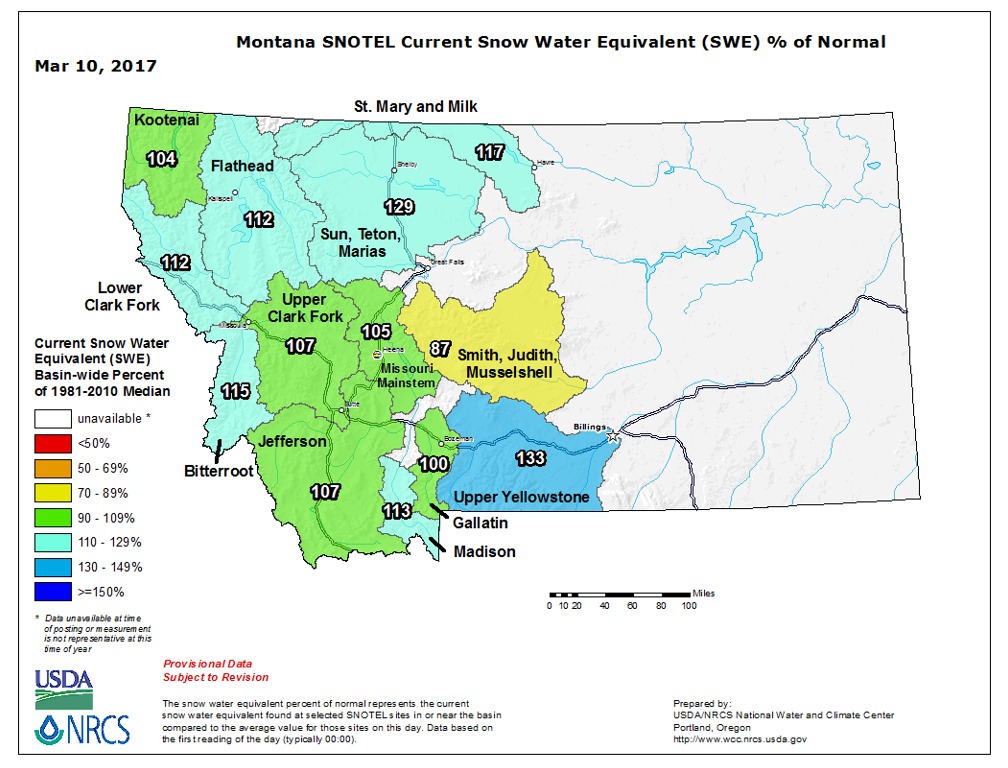 We're expecting it will be busy on the river this weekend and next week, at least by late winter standards,  with nice weather, warming water and hungry fish looking for a spring feast.
We've got plenty of lodging available and will be opening more soon to accommodate your early spring fishing plans. We've been doing a few trips here and there but guide trip season will get underway in earnest next week as the spring special trips start to roll. We've still got plenty of availability for March but April is starting to fill as word has gotten out about THE BEST SPRING FISHING DEAL ON THE MISSOURI….HANDS DOWN! $500 for two night's lodging and a full day on the water with the hardest working guides on the river through the end of April.
You won't find a better deal ANYWHERE!
Even if you don't take advantage of our $500 special we've got great rates on guide trips without lodging as well as lodging without guide trips. $350 full day guide trips through the end of April and lodging in our cabins or bungalows for just $99/night plus tax.
It's going to be a spectacular spring on the MO' and the shop is fully stocked with everything you need and more with new shipments of Missouri River fly fishing essentials arriving daily. We've got cold weather gear from Simms and KAST; wading gear from Redington and Korkers; eyewear from Smith Optics and CLiC; Nomad nets, packs and accessories from Fishpond; lines, leaders and tippet from ARC, RIO and Trout Hunter; rods from LOOP, Echo and Redington; reels from Nautilus, LOOP, Ross, Echo and Redington and the near LEGENDARY largest selection of bugs ever assembled under one roof in Wolf Creek Montana.
Don't miss our ever-expanding streamer selection including a bunch of EXCLUSIVES from ZK you won't find ANYWHERE ELSE. Streamer Season is upon us and while we unapologetically love nymphing any time of year and love to fish dries to sipping trout on warm summer days (and cold winter days as well) it is chucking streamers that really gets us fired up. It's all about the chase!
We've got a bunch of new WCA logo gear you're going to love and you're going to want to keep an eye on our sale rack throughout the spring as we clear out the cold weather gear and make room for warmer weather fare. That means the best deals you're likely to find anywhere on top quality gear from the best brands in the business.
We've also offer RO and Adipose Drift Boat rentals and Missouri River shuttle service and if we don't have it or can't do it, we're happy to connect you with the people who can. We pride ourselves on having a great relationship with every other shop in the area and while it's no secret we are all competing for your business our  business as a collective is taking care of your fly fishing needs and we will gladly send you to another shop if we aren't able to accommodate you.
We think it's going to be a great season on the MO' and we hope to see you soon.