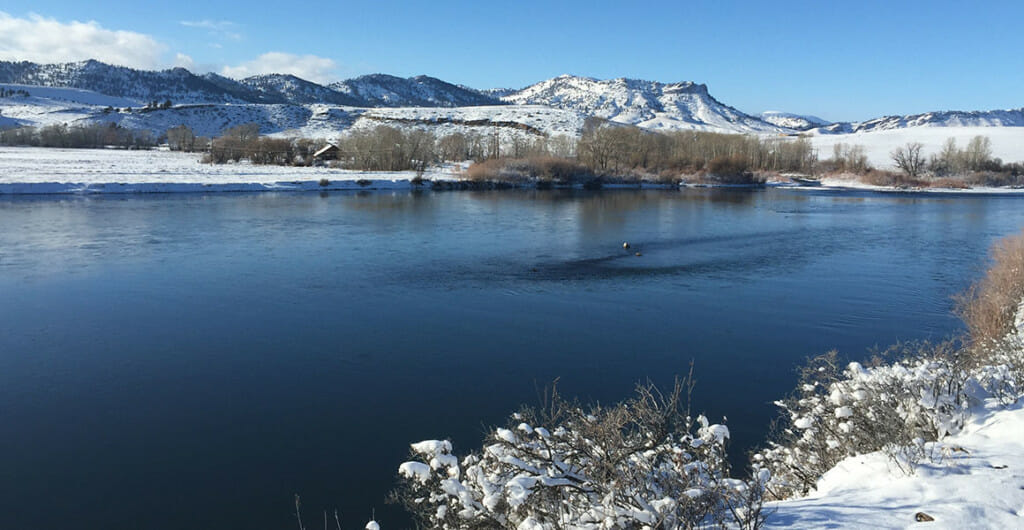 And just like that winter is on its way once again.
You didn't think it was over did you? It's barely even begun!

Winter Storm Warning in Effect from 2 PM today through 11 AM Friday above 5500 feet, Winter Weather Advisory in Effect for areas below 5500 feet.
For the Winter Storm Warning heavy snow is expected. Total snow accumulations of 8 to 30 inches. Winds gusting as high as 40 mph. For the Winter Weather Advisory total snow accumulations of 1 to 6 inches possible.
Just the way we like it! Another big shot of snow for the high country adding to our snow pack which is already in decent shape and manageable accumulations (or possibly none at all) where we live. It's the best of both worlds!
It looks like highs near 40 for the remainder of the week with lows hanging right around 30 for the next few nights. We'll see a blast of arctic air mid-week next week with high temperatures dropping back into the teens with lows in the single digits or colder. Now is the time to get on the water.
It's on the breezy side today but the rest of the week could provide excellent fishing conditions with overcast skies, the potential for snow each day, moderate temperatures and relatively calm winds in the 6 – 8 mph range through Friday.
Often times the leading edge of these weather systems can flip the switch on the fishing. It's been decent all week by most reports we've heard but it could be downright epic these next couple of days. There's only one way to find out. You won't know if you don't go!
We offer the best winter lodging value on the MO at just $99/night (plus tax) for a cozy bungalow with full kitchen and private bath. Two twin beds and a Full pull-out sofa sleep 3 very comfortably and a rollaway will accommodate a fourth if need be.
And while a lot of the competition offers discount "Spring Special" trips come March, Wolf Creek Angler offers the best deal on the river ALL WINTER LONG. $400 for a FULL DAY GUIDE TRIP with the best guides on the water. And as if that weren't enough we're giving away FREE LODGING. That's right….FREE as in ZERO Dollars!
Book two days of guided fishing and your second night of lodging is on us. Try to find a better deal…you won't. And the best part…NO CANCELLATION FEES, NO QUESTIONS ASKED. Winter weather can change rapidly which makes planning a trip tough to do. If the weather turns or if you simply change your mind you're off the hook.
We hope you take advantage of the weather these next couple of days and enjoy what could be the best fishing yet of 2020.
Even if you decide to pass on this amazing deal and do things on your own we hope you make us your one-stop on the way to the river. We've got anything and everything you need for winter fly fishing on the Missouri. The best and biggest selection of Missouri River winter bugs ever assembled under one roof in Wolf Creek, Adipose Drift Boat Rentals, shuttles, Simms waders and boots, cold weather gear and the best deals of the winter on rods/reels and so much more.