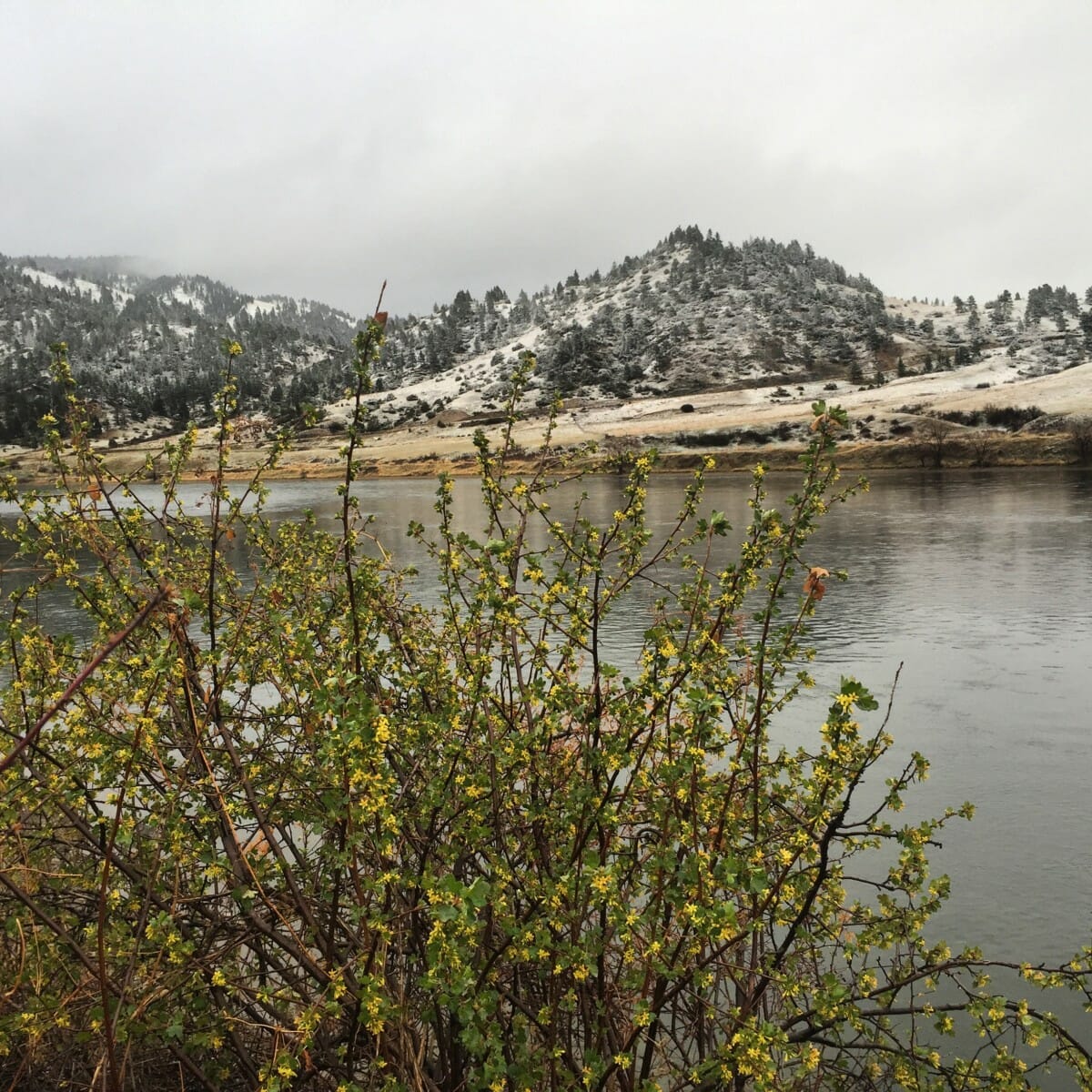 Cooler, cloudier weather yesterday and today has ushered in some solid nymphing action and some prime conditions for streamer fishing.
It sounds like Holter to Craig was the section yesterday with fish congregating in most of the go-to spots. From what we've heard the fish are not consistently eating anything in particular so you may have to switch it up often to get them to go. Rainbow Czechs, S & M's, Hot Bead worms, Military Mays, Green Machines, Sow Bugs, PT's, Zebras…they are all getting eaten so don't be afraid to change bugs often.
Streamer action  continues to be hit or miss but it's definitely worth the effort in our humble opinion. Dry fly fishing has been good with a fair amount of BWO's around and plenty of midges. We saw a lot of fish up in the canyon section on Monday and landed a few on the Parachute Adams/midge rig and even got a couple to go on the bigger bugs.
Sunny skies return tomorrow and Friday with highs back in the mid to high 60's. Why not use that tax refund and book yourself a $300 Spring Special Guide Trip on the Missouri, you only have 15 days left before regular season rates return on both guide trips and lodging.
Stop by Wolf Creek Angler on your way to the river for everything you need for your day on the Missouri. The hardest working guides on the river, lodging, shuttles, RO drift boat rentals, all-conditions gear from KAST Extreme Fishing Gear, hand warmers, gloves and hats from Outdoor Research and of course the recently expanded largest selection of Missouri River flies ever assembled under one roof in Wolf Creek Montana.
See you in the shop and on the water.