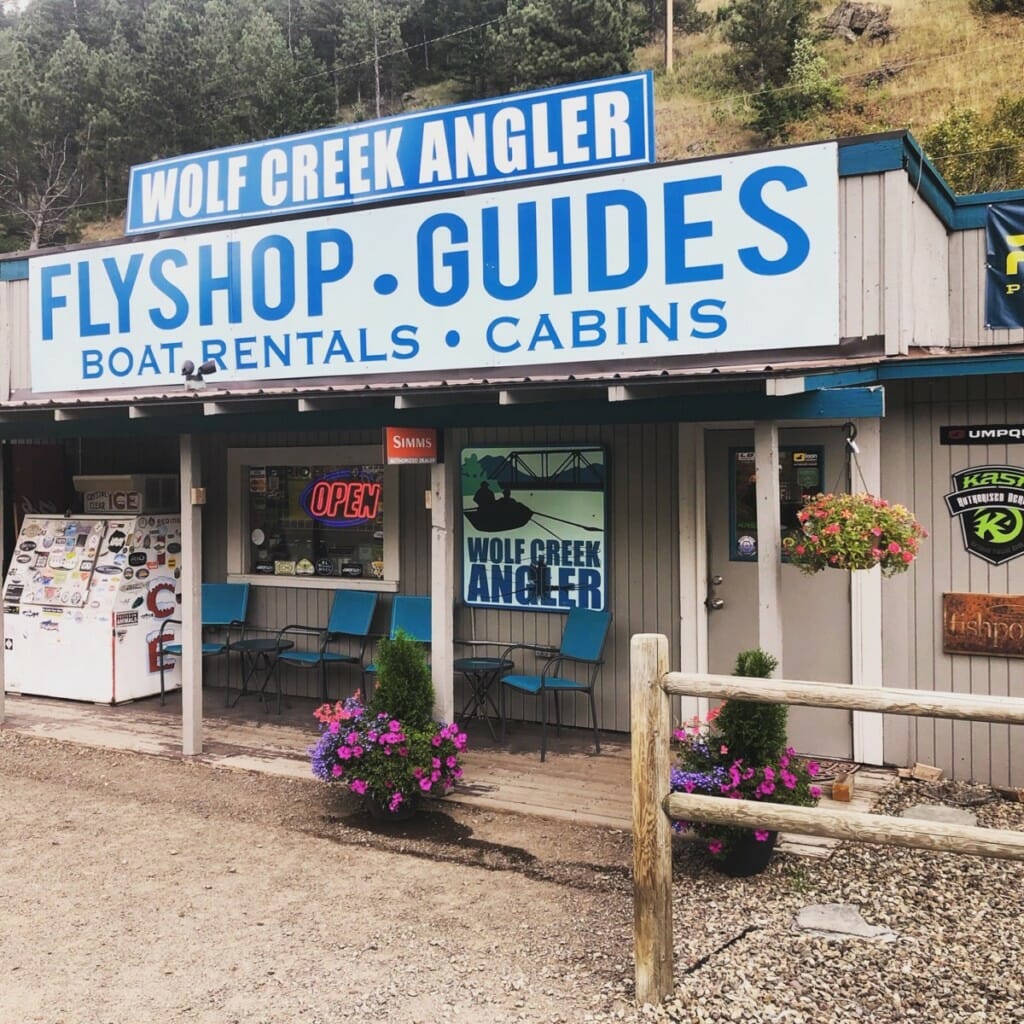 It's that time of the season when things go quiet.
Dry fly fishing remains prime with an abundance of opportunities available to feed your top-water addictions.
Whether you like targeting specific fish with tiny trico patterns or blind fishing a meaty (and highly visible) terrestrial this is your time.
Tricos, Caddis, the last of the PMD's, beetles, ants, hoppers…it's a top-water extravaganza with something for everyone but as luck would have it everyone has rapidly transitioned to no one.
The crowds have disappeared. The fish have not, though we're certain they're enjoying the break.
If the fishing is so good, you may be asking yourself, then why have the crowds disappeared?
It's a valid question and one which is tied to the normal cycles of the Missouri River summer season. These coming weeks are traditionally quiet ones as the prime timers have come and gone and many have started to set their sights on fall.
The exodus typically coincides with hot weather and weeds, neither of which ruin the fishing but suffice it to say that neither really add much to the enjoyment of your Montana fly fishing experience.
This year is a little different.
Yes, hot weather has arrived but it's been a relatively cool summer up until now and the temps are still unseasonably cool at night which is helping to keep the river cool. These cooler temps along with summer flows in the 6000 CFS range thus far (though dropping now) have helped to keep us virtually weed free through the prime time and things are still in good shape. Expect more weeds as flows continue to drop.
The long winter and the slow march to summer has delayed our "normal" bug schedule by a couple of weeks which means that not only are we STILL fishing PMD's but we're just getting started on Tricos so we're anticipating solid dry fly fishing for the rest of the summer season. Throw in respectable caddis activity and the option of fishing terrestrials and you've got a near-perfect time to fish the Missouri.
And as if that weren't enough to make you change your late summer plans lodging has just become extremely available and extremely abundant and while our guides are enjoying a day or two off they'd rather be working than not so I can't see any reason why you wouldn't be booking yourself an August trip to THE best trout fishery in the country this summer.
Tons of bugs plus tons of fish minus crowds of anglers = the perfect time to fish the MO'.
Best Dry Flies this week – Rusty Spinner, Brook's Sprout PMD, PMD Drowned Spinner, Hi Vis PMD Spinner, Double Wing Trico, Trico Indicator Spinner, Hi Vis Trico Spinner, Trina's Hi Vis Sprout, Griffiths Gnat, Buzzball, Bloom' Parachute Caddis, Outrigger Caddis, X Caddis, Front End Loader, CDC Caddis Emerger, Cornfed Caddis, Para Adams, Purple Haze.
Best Bets for Terrestrials – Moorish Hopper, More or Less Hopper, Water Walker, Cinnamon Parachute Ant, Hi Vis Beetle, Bloom's Stealth Ant, Parachute Ant, Spruce Moth.
Not to be overlooked the nymphing has been good with a smorgasbord of bugs getting eaten.
Tailwater Sows, PMD Redemption, Frenchie, LGM's, PT Black, Purple Lightning Bug, Weight Flies, Tung Darts, PMD Wondernymph, Doc's Summer Bug, Juju purple, 2 Bits, Psycho Mays, Peep Shows and yes, even Zirdles are FINALLY getting noticed.
Fish on top, fish below, fish blind, fish deep, fish shallow, fish fast and medium fast water (skip the slow). Heck, take advantage of the relatively clean water and fish streamers…You know I am.
Your options are limitless right now on the MO.
W
e are your one stop shop for everything you need for your day on the water. The best guides on the river; clean and affordable lodging; Adipose Drift Boat Rentals; Simms waders, boots, sportswear and accessories; sunglasses from Smith and Suncloud; nets, packs and accessories from Fishpond and Rising; ice; fishing licenses; and much more including the largest selection of Missouri River bugs ever assembled under one roof in Wolf Creek Montana.
Open daily at 7 am.