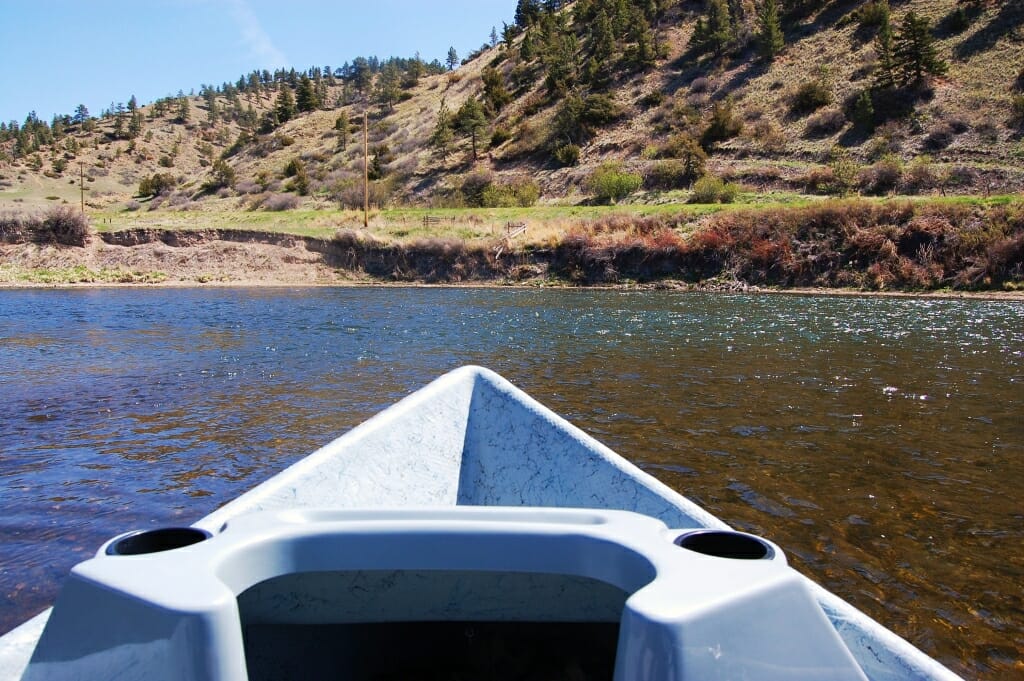 If you've been waiting for spring to take hold it looks like this is the weekend it's going to happen.
The warm-up is underway and while we may see some scattered showers and thunderstorms today it looks like we're in for a gorgeous Mother's Day weekend with plenty of sunshine and highs reaching into the 70's tomorrow and near 80 on Sunday and Monday.
We're expecting a VERY BUSY weekend on the MO.
Blue Wing Olives and March Browns are popping and these past couple of days we've actually had the opportunity to target a few rising fish. The water is still on the chilly side at 44 degrees but with the warm up underway we're expecting the fishing to heat up this weekend. We may even start to see some Caddis soon if we're lucky so be prepared.
Nymphing will continue to be where the numbers are at but dry fly season is upon us so bring your dry fly rigs and your A Game and get back to hunting heads on the MO. It's been too long! Sprout Baetis, Olive Para Adams, Flash Cripples, Wilcox's Micromay BWO and Quigley's Film Critic are all good calls. We're stocked up with more BWO patterns than you can shake a stick at and we've also got plenty of options for your March Brown and Caddis offerings.
If you're going to stick with nymphing keep rolling the tailwater sows, pill poppers, Yum Yums, Firebead Rays, Cotton Candies, Pederson's Sow, Soft Hackle Sow etc but you'd do well to mix in some baetis nymphs like LGM's, Psycho Mays, Redemptions, Radiation Baetis, LB's, PT's, Split Case BWO's, Olive 2 bits….I could go on and on. And don't forget the weight flies, Tung Darts, UV Czech Caddis etc as Caddis pupae will soon be in the mix. You might even want to try the Zirdle…just sayin'.
Streamer fishing has FINALLY started to heat up. These next two to three weeks could be PRIME TIME. Fish your favorites, get em' deep and give them some life. Strip fast with plenty of pauses, both short strips and long and make them irresistible with plenty of aggressive twitches.
Sure you might prefer a little less sun but from the WCA eternal optimist perspective you couldn't ask for much better conditions than what we're going to see this weekend.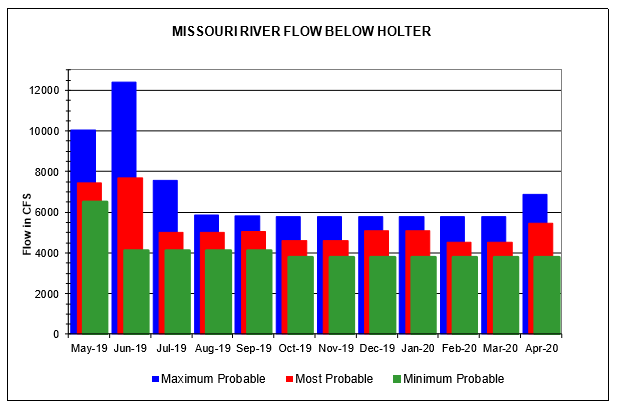 Flows are holding at around 9,000 CFS and are projected to continue to drop throughout the month of May. The latest Intel from the Bureau of Reclamation has us likely holding around 7500 CFS for the months of May and June. Max probable has us at 10,000 in May with a peak just over 12K in June and minimum probability has us at 6500 CFS this month and down to 4000 in June. Looking beyond June we'll likely see flows holding somewhere in the 5,000 CFS range for the remainder of the summer season. Sounds good to us.
Snow pack is still holding around 100 percent throughout much of the region. A little higher in the Yellowstone drainage and right around 90 percent for the Missouri main stem. Now as we've made clear in the past precipitation is the X factor when predicting spring flows. Should we see a bunch of rain then all bets are off but from where we sit conditions seem favorable for a damn good water year. Not too high, not too low. The wade anglers would of course like to see those flows in the minimum probable range but if we do see flows in the 6-7K range as is being predicted there will be plenty of wade fishing opportunities.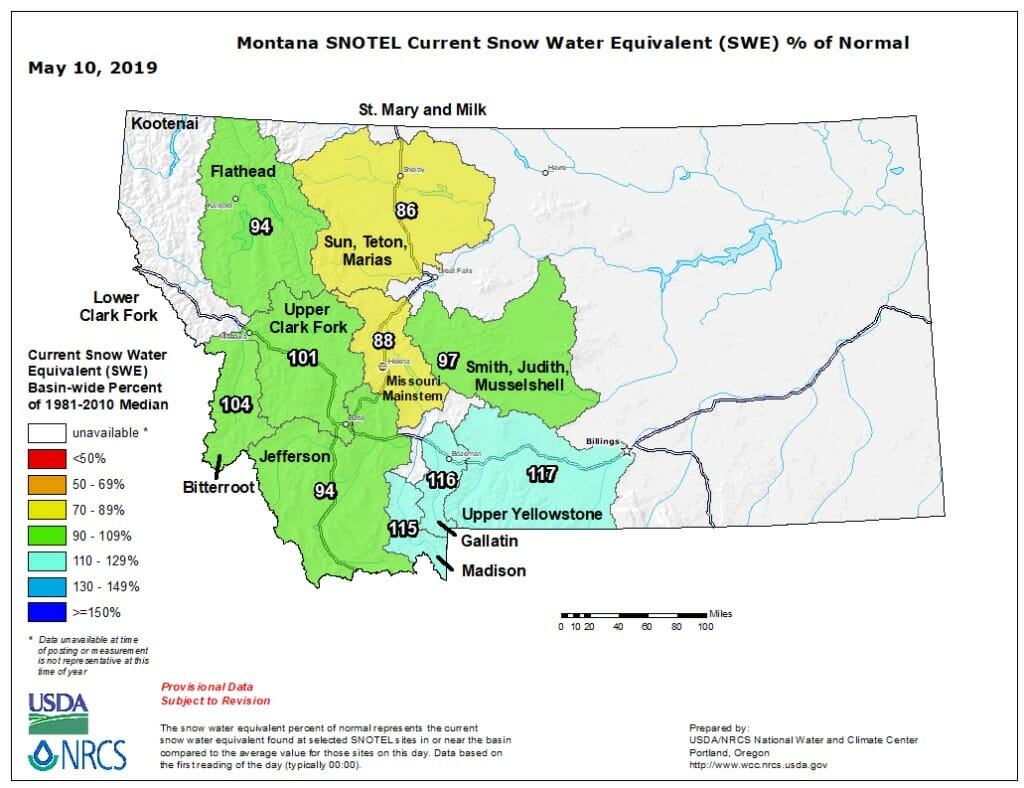 We've got limited lodging available through the weekend and into next week though things are filling fast so don't wait too long to make your plans.
We've got guides available most days and we've also got Adipose Drift boat rentals if you prefer to do it yourself.
Missouri River fly fishing trips make the perfect Mother's Day present (depending on the mom) and we've also got plenty of other gift ideas from Simms waders, boots and sportswear to packs, tools, accessories and of course….flies.
We'd be more than happy to assemble an assortment of Missouri River bugs for mom. Through this weekend we'll throw in a free WCA fly box when you purchase three dozen flies or more.
We wish all the moms out there a Happy Mother's Day and we hope to see moms and dads and kids alike on the MO this fine weekend.