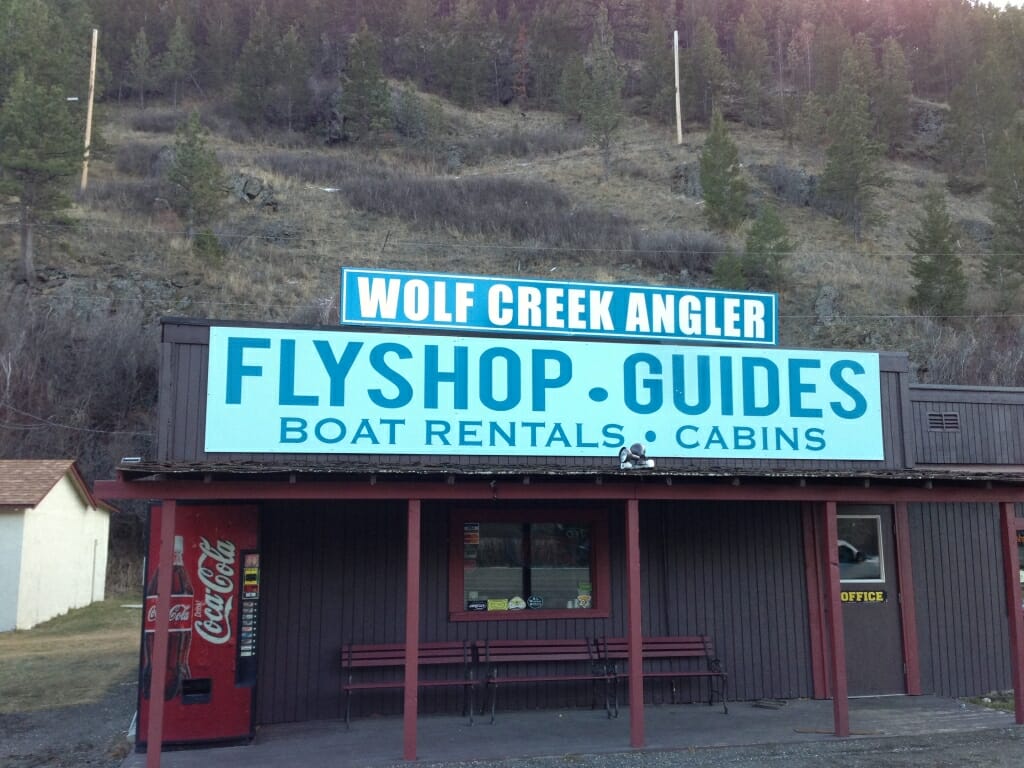 As we're just a couple of days out from Thanksgiving I can think of no better time to express a heart-felt thank you to all of our customers, old and new, who continue to enable us to enjoy, what is truly a blessed life.
It's so easy to get dragged down by the day to day but it doesn't take much reflection to snap out of it and to affirm the realization that life is indeed very, very good.
Numbers are important. They tell us where we've been and lay a path for where we're going. But they can also cloud our vision and blind us to the more important things in life.
As I look out at the snow dusted hills, watching the mule deer and bighorn sheep go about their daily business, oblivious to the goings on in the world in which we live, the numbers disappear. The worries go away and my soul is stirred by my reality.
Ten years ago if you would have told me that in 2019 I'd be 7 years into this adventure it would be inconceivable to me.
This is our eighth Thanksgiving spent living in Montana, our sixth spent as fly shop owners. In some ways it feels like an eternity. In other ways it doesn't seem too long ago that I was spending my days in the foundry wishing I was on the water, never even imagining a future remotely similar to where we have landed.
My dream of someday living in Montana was a call to these mountains and to these rivers and never went much beyond that. I just knew I wanted to be in this place. It's a mystery how it all comes together but at the same time it's clear it all happens exactly as it's supposed to happen. Now I'm not only living in the place I had dreamed of but I'm also making a living doing what I love and utilizing the talents with which I've been blessed.
So again, if someone would have told me years ago that I'd one day be a fly fishing guide in Montana where I would also own a fly shop where my job would be to share my passion for the place and for the lifestyle through words and images and personal interactions, I never would have believed it. But here I am.
I continue to be captivated by the scenery but there is so much more. The gaps are always being filled and a new, rich tapestry continues to be woven. A tapestry made up not of mountains and streams but of life being lived with all of this amazing natural beauty as the backdrop.
It's family life evolving with milestones reached and a bright future ahead. It's friendships and experiences and places and opportunities all woven together, establishing my present and enriching my history. It's personal fulfillment and professional development engaged in a beautiful dance and it's all possible due in very large part to you.
So thank you! Thank you for your business. Thank you for reading this blog and following our social media and thank you for buying what I'm selling which is essentially an invitation to allow me to share with you some of what I have been blessed with.
I'm so thankful for this business and for all of the relationships which have been established as a result of it and I can't wait for spring 2020!
Happy Thanksgiving from all of us to all of you!