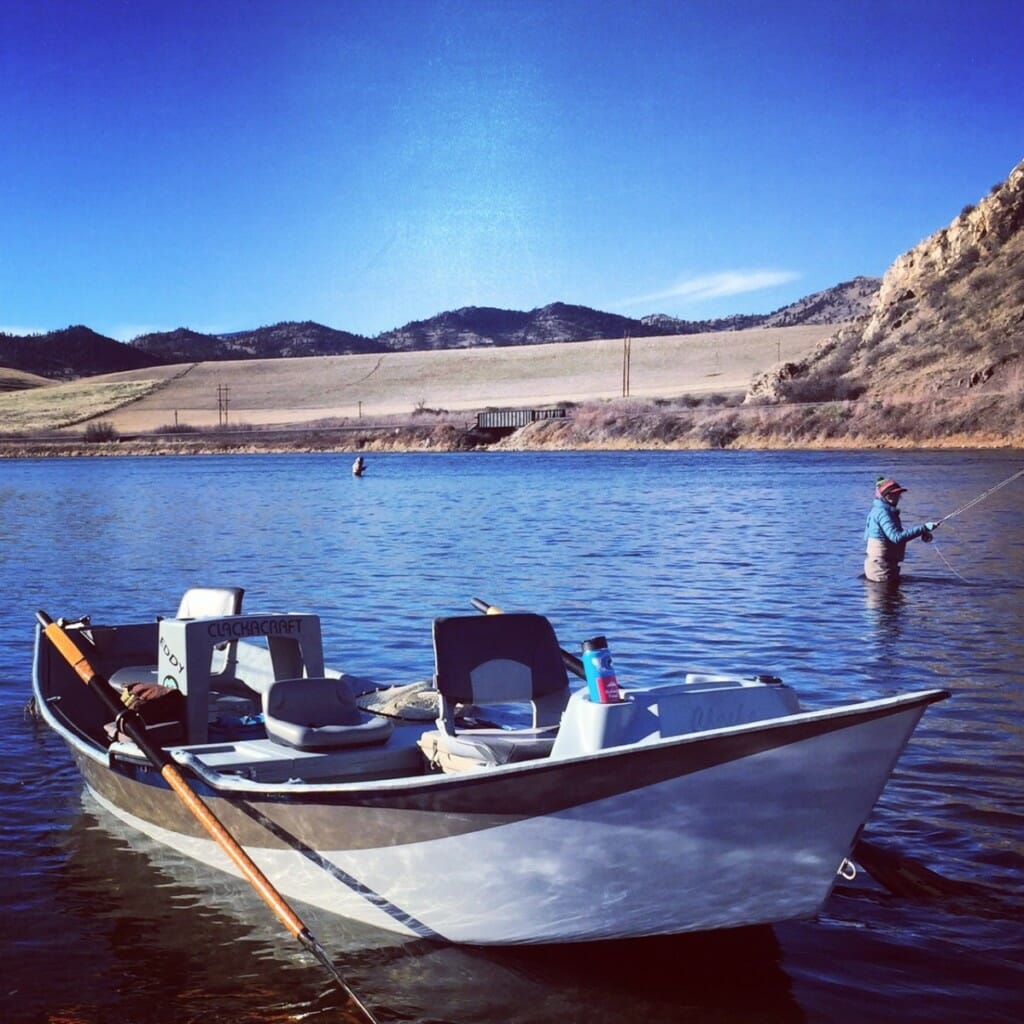 There are all sorts of reasons you ought to include fishing the Missouri in your weekend plans, not the least of which is the fact that these next few days of 50 ish degree weather could in fact be the last of the nice weather for a while.
Add to that the certainty that we're all about to be swept up into a busy holiday season starting next week and I don't see any reason why you wouldn't try to get out for one last Missouri River hurrah before the holidays (and winter) are upon us.
Oh, and it just so happens we do have limited availability for lodging this weekend as well as a number of guides still hanging around who'd like nothing better than to log another day or two before calling it a season.
And while the Mending Waters Montana boats for veterans are in dry dock for the winter we do still have Adipose Flow drift boats available for rent all winter long.
So if you're not interested in watching Saturday's Brawl of the Wild and you're not going to take advantage of the nice days to put up those Christmas lights before the snow flies again then I'd expect you might want to be on the water this weekend.
Angler traffic has been sparse to say the least which means you can have it all to yourself. I expect we'll see some folks around this weekend but it's doubtful you'll be waiting in line at the boat ramp and you shouldn't have any trouble finding a piece of water to call your own.
We're still dedicating most of our time on the water to streamer fishing with mixed results but nymphing continues to be productive and you may still encounter some dry fly opportunities though that window is rapidly closing.
Water temps are continuing to drop (currently 40.5 degrees) which will get those fish moving into the slow winter water. I wouldn't say they're all there yet but they are likely moving in that direction so don't overlook those spots.
What traffic there is seems to be favoring the Wolf Creek to Craig stretch but there's no reason you shouldn't fish the dam and we also really like the Craig to Mid (or even just to Stickney) float this time of year. Just keep in mind that our daylight is continuing to shrink so don't over commit or you'll be rowing out in the dark.
We're here at 8 am daily, anxiously waiting to help you out with whatever you need. Whether that's bugs, leaders, indicators, hand warmers, gloves, socks, hats, waders, boots, sunglasses, free coffee (the best in the canyon), advice, a room, a guide….whatever it is, we're happy to help. And while our shuttle service can be hit or miss this time of year we're always happy to help hook you up with a shuttle whether we're the ones doing it or not.
How about Christmas shopping? We can help you out there as well.
Great deals on rods and reels and something for all of the fly anglers on your list including Wolf Creek Angler gift cards in any amount good for anything and everything we sell from merch to guide trips to lodging and so much more.