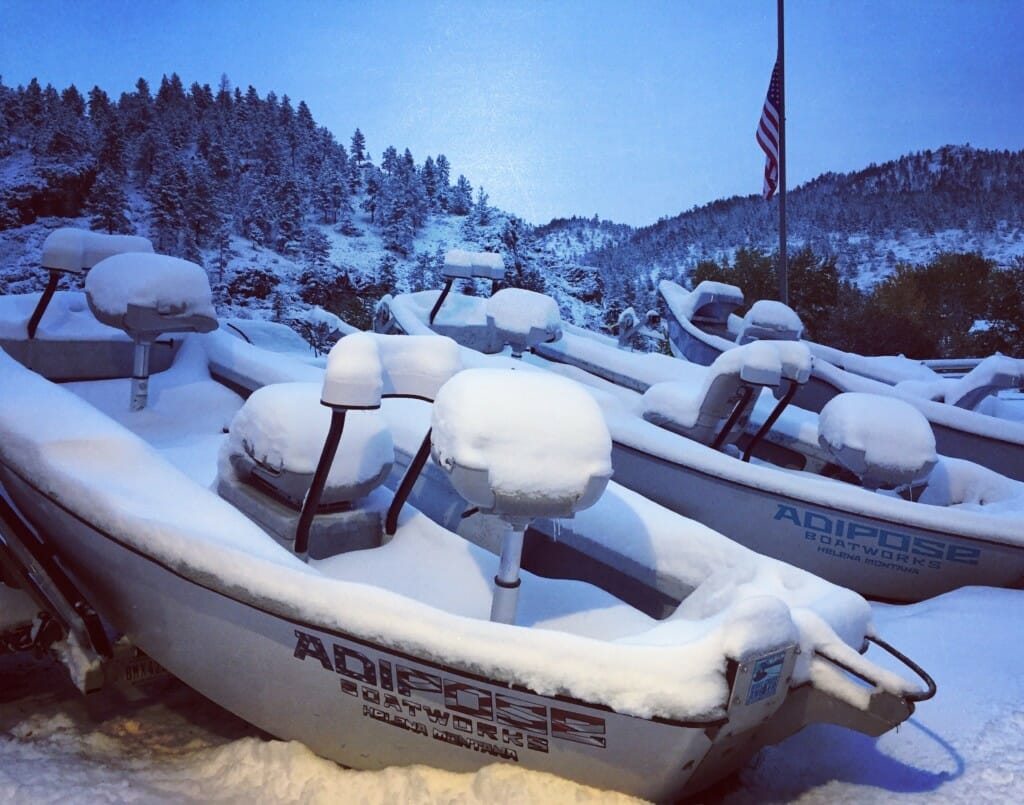 Three days into fall and unfortunately the talk is having much more to do with the coming weather than about the fall fishing.
Today might be the nicest day we're going to see for some time.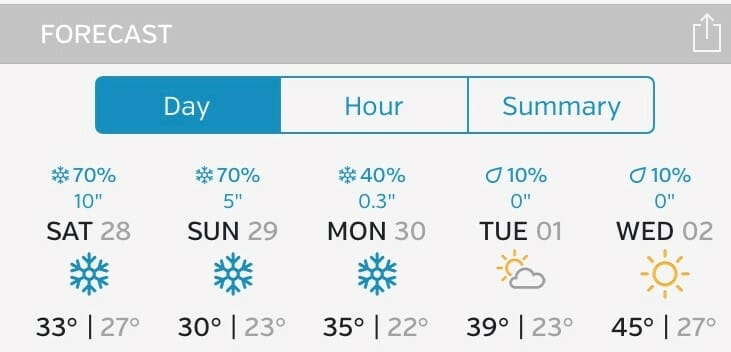 A high wind watch is in effect for tomorrow with west winds 30-40 mph with gusts of 60 – 65 mph possible in portions of central, north central, southwest and west central Montana. The local forecast is calling for cloudy skies with a 40 percent chance of rain and a high near 64 with west winds 13 – 22 mph gusting to 30. A far cry from what the high wind watch is calling for but just be mindful of the potential for high winds if you're planning on fishing tomorrow.
Friday looks like a classic fall fishing day with rain likely and a high near 50 with calm winds. Did someone say streamer fishing?
Saturday things get interesting with rain and snow, becoming all snow after 3pm. High near 37. Chance of precipitation is 90%. New snow accumulation of 1 to 3 inches possible and it doesn't stop there.
We'll see snow all weekend with highs in the 30's and lows in the 20's right on into the early part of next week. The snow will taper off on Monday but it looks like we're settling in to high temps in the mid 40's through the end of next week. Will we see an Indian summer to follow? We hope so. Winter is fine but we've been really looking forward to fall and hope to see plenty of it before winter takes hold.
Again, most of the chatter this week has had to do with the weather but that's not to say that folks aren't fishing. It's been a moderately busy week on the river with less-than stellar reports overall but fear not, better days are ahead. As sure as day follows night good fishing will return though sometimes I feel like simply adjusting one's expectations can go a long way in turning things around.
You aren't always going to have 30 fish days, and you probably wouldn't enjoy them all that much if you did. Sure, everyone loves to have those days once in a while but it's the work you put into it that brings the reward. Crack the code and its game on. Sometimes the code can't be cracked. Sometimes the fish simply aren't eating. It's the challenge that keeps us coming back.
And it's not as though the fishing sucks. It doesn't. There are plenty of fish being caught and plenty of fish being hooked and lost. They're hot right now and will give you a fight. You may lose more than you land and some of those lost are likely going to be the biggest trout you've ever hooked, that's the beauty of losing them. No fish, no proof either way. They can be as big as you want them to be.
Nymphing as always is generating the numbers but we're getting them on top as well and those willing to play the streamer game in the autumn weeds are occasionally getting rewarded with a Missouri River fall trophy.
Traffic has been concentrated from the dam to Craig though there's no reason you shouldn't be fishing the rest of the river…the fish are everywhere.
Best bets for nymphing have been status quo with Zebra Midges and Tailwater sows leading the charge. We've also continued to have good luck with weight flies and tung darts as well as Rainbow Czechs. Don't hesitate to throw some small mayflies in the mix. #18 Green Machines, pearl lightning bugs, olive WD 40's, Jujus and BWO Magic Flies are all good options.
We're in-between on the dry fly scene as we await fall baetis but in the meantime try ants, beetles, caddis, October Caddis, pseudos and Callibaetis. You can't go wrong with a Purple Haze or October Caddis trailed with an ant, a buzzball or a cdc caddis emerger. Get creative and show them something they haven't seen.
Streamer guys have been getting them on small black buggers (are those even streamers?) but as always, fish the bugs you believe in. Confidence is the X Factor and it can make all the difference in the world.
If you're coming out to fish the MO this weekend bundle up and if you happen to get caught unprepared for winter weather stop by WCA for layers upon layers of Simms cold weather gear. We've got you covered from base layer to outerwear, literally from head to toe. Gloves a plenty, socks, hats, Cold Weather shirts, guide flannels and of course a full lineup of G3 and Freestone waders and boots.
We're not expecting much traffic this weekend but we'll be here regardless, 7 AM daily. Rain, Snow, Sleet….whatever the case may be, we are your full service Missouri River fly shack.