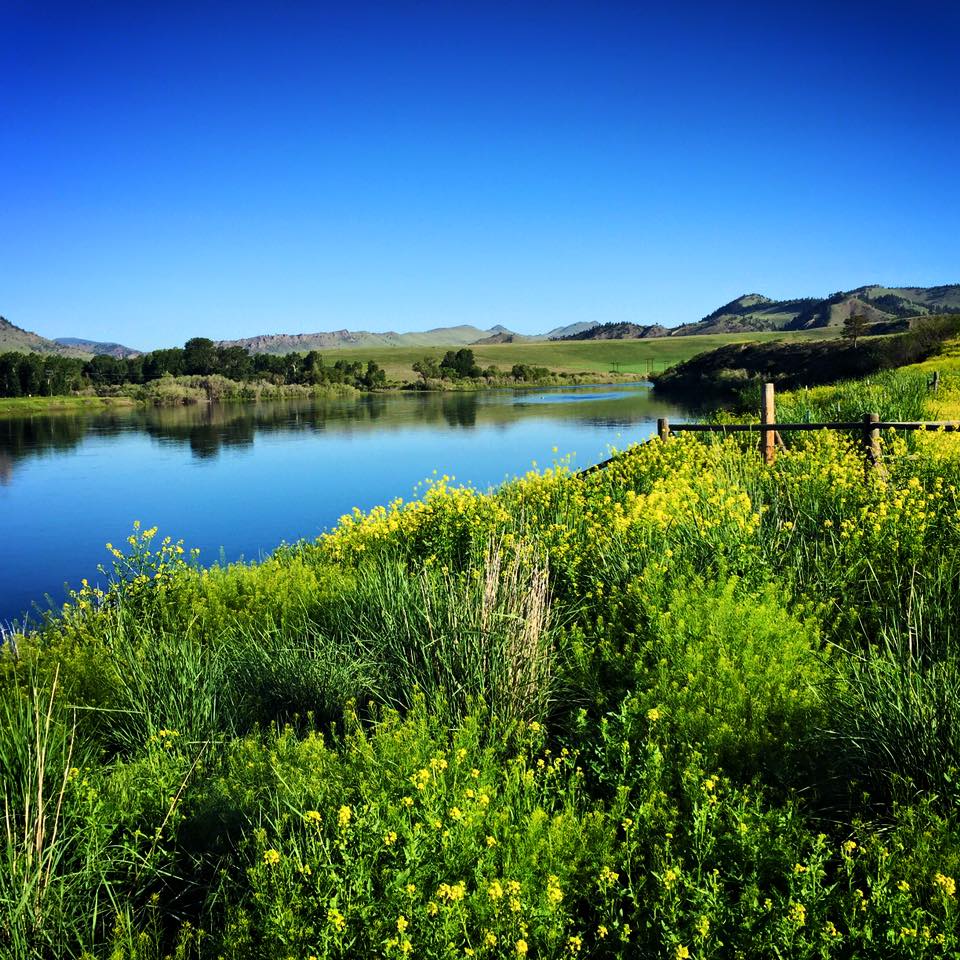 Well it feels more like the autumn equinox than the summer solstice but be that as it may tomorrow is the official first day of summer. We'll see cloudy skies and a high near 56 with a chance of rain all day and more of the same throughout the weekend. Maybe not quite what you had in mind for the first weekend of summer but don't despair, things will return to normal by the first part of next week.
We're in the midst of the Prime Time grind this week, making the proverbial hay whether the sun shines or not. It's our busiest couple of weeks of the season for guide trips and while the MO isn't exactly giving it up right now, we've managed to piece together some decent days, even for the DFO's.
Water temps are still a little shy of where they need to be to flip the switch on dry fly action but we're getting there. I would expect to see things improve on the dry fly front by next week as the air and water temps trend upward. It's got to happen sooner or later!
Not to say there hasn't been any dry fly action, there has been, but it's been sporadic at best. Some PMD activity, some caddis activity and some fish up but finding them has been a challenge even for those of us who know exactly where to look.
Nymphing has been satisfying numbers quotas and streamer fishing continues to provide enough action to keep the bobber watching averse entertained.
Status quo on nymphs with an added emphasis on PMD patterns, particularly the split case and crack back. Redemptions, Psycho Mays, S & M's and PMD Magic Flies also getting noticed but don't abandon the Tailwater Sows just yet and make sure you're stocked up on Little Green Machines…if you aren't we are!
A couple of holes in lodging this week though not many. Give us a call if you're looking for something for this weekend, beyond that we're booked solid for the next two weeks though you never know what might open up. It's the same with guide trips. We're pretty well booked solid  for the next couple of weeks but we do have the random opening and cancellations do sometimes occur so make the call.
Stop by and see us for all of your summer solstice fly fishing needs. Sun screen, buffs, hats, Smith and Suncloud sunglasses, Simms Solarflex shirts AND rain gear, wading gear and hand warmers for those cold and damp summer days.
Contrary to what you may have read elsewhere Wolf Creek Angler also proudly employs female guides and shop staff and we have a fine selection of women's waders, boots and clothing from Simms. We are also the only shop on the Missouri featuring products from Damsel Fly Fishing, manufactured in Belgrade Montana. It's not a badge, it's just who we are.
Hope to see you soon for summer fly fishing on the Missouri. Tomorrow is the longest day of the year. How did that happen already? Now begins the march to darkness  but on the way we've got months of easy living summer days ahead so get out there and enjoy Prime Time on the Missouri River.