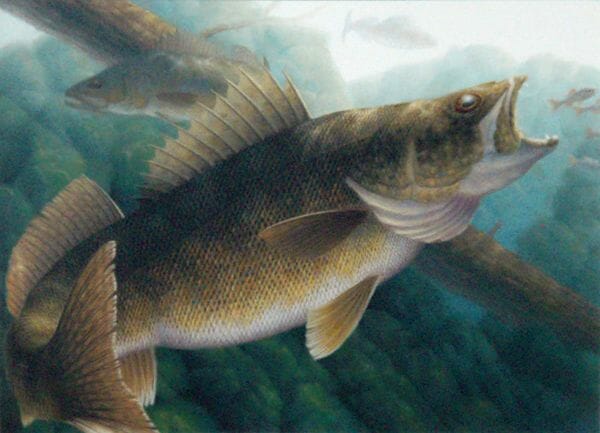 This is a call to action recently issued by Pat Barnes Missouri River Trout Unlimited. We are expanding this call to action to all of you who enjoy trout fishing on the Missouri River. Please take a minute to read and more importantly we urge everyone to click on the link below and submit your comments to FWP.
CALL TO ACTION – Every Member Needed!
Good Afternoon,
As some of you may have heard, Montana's Statewide Management Program & Guide Draft is out for public comment until February 4th.  The Statewide Management Program & Guide is the guiding document for how FWP manages fisheries statewide.  As you may have also heard, Walleyes Unlimited is pressuring FWP to consider walleye a native species east of the Continental Divide, which could potentially alter the current management of walleye downstream of Holter Dam.  This would threaten the Missouri River trout fishery we have all come to love.
PLEASE, visit the link below and comment on the plan to back the Department's science-based management as a non-native species in Montana.  Particularly, not to alter the current management status of walleye in the Missouri below Holter Dam as anything other than "suppression".  If nothing else, please copy and paste the language below into the "Comments" section at the link below and click "Submit Comments".
"The Statewide Management Plan & Guide should uphold the current status of walleye as a non-native species in Montana's waterways.  I support the peer-reviewed science that guide's the Department's classification of this illegally-introduced species as non-native to Montana.  Additionally, I support the full suppression of walleye management in the Missouri River below Holter Dam.  People cross continents to fish for wild trout in the Missouri River, and altering the management of walleye from anything other than full suppression places unnecessary risk on this world class fishery that draws millions of dollars to our local economy.  Thank you."
http://fwp.mt.gov/news/publicNotices/fishing/pn_0091.html
Right now, the Missouri River needs your help.  PLEASE take 3 minutes and leave a comment. The effort by Walleye Unlimited to have the Missouri managed as a walleye fishery is organized and energized. The Missouri River's trout need your comment.
Thank you,
Sincerely,
PBTU Board Members