We're in the midst of a DEEP FREEZE here on the Missouri having had temperatures plummet from near 50 degrees last Saturday to single digits and below on Sunday which is where we've been since. We'll see a slight reprieve tomorrow and Friday as we warm into the teens and low 20's but right back to negative numbers on Saturday through the middle of next week.
Suffice it to say we haven't got much for a fishing report this week although I hear they're catching perch on Holter. A pre Arctic Blast float last Friday netted good results on the nymphing front with plenty of action on anything of the lucent pink bead variety.
This week we're passing the time shoveling snow, watching the SNOTEL charts and patiently awaiting the next thaw.
It was actually perfect timing for the annual Fly Fishing Film Tour which we attended last night in Helena. There's something about drinking beer and watching fishing movies with a theatre full of fellow anglers on a bitterly cold and snowy night in Montana that just makes perfect sense.
I was trying to remember how long ago I started attending these things, I believe it's been 10 years or more and while the films tend to blend into one after so many years it's always cool to see enthusiastic young anglers at these shows. This is the audience we're targeting so while it may seem like we're seeing the same films over and over again it's important to keep in mind that there are young eyes watching to whom this is all brand new so hopefully the F3T isn't going anywhere.
Often times the films are neutral to me. I don't dislike them, I've just seen most of them in one form or another but every once in a while one will come along which captures my attention and draws me in, immersing me not in the subject matter of the film but rather in my own history as an angler. Maybe it's a mountain stream, maybe it's moody Midwestern sky backlit with the fading colors of fall…these are my connections and these are the ones that transport me from a sold out theatre in snowy Helena to a lifetime of memories on the water. Memories of those I've fished with, some of whom are gone, some of whom have returned. Memories of moments in time captured by pieces of water I'll never let go and contemplation of my journey from there to here and of the way passing time manifests itself with tinges of regret and strong doses of hope.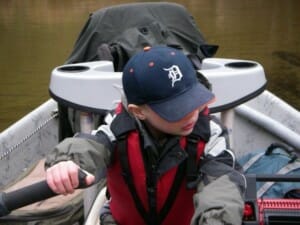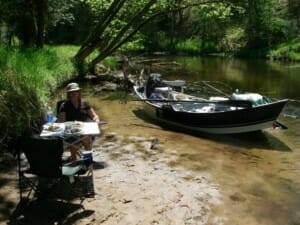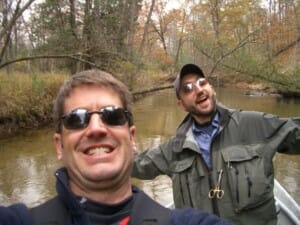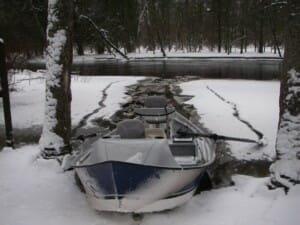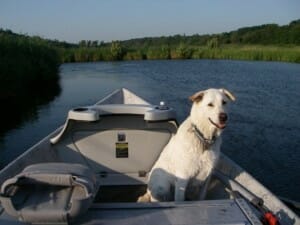 And sometimes connection is a mere nod of appreciation of a frame or a story or just the here and now of gathering amongst so many friends and acquaintances. This place and these people mean the world to me.
So while I may not always talk these film tours up (as I should) there seems to be in every one at least a moment or two that trigger all of this which is exactly the point of going.
And besides…what else are you going to do an a sub-zero snowy night in February? If you happened to miss the F3T the IF4 will be coming to Helena to Grandstreet Theatre on March 8th followed by the Montana Fishing Film Festival at Lewis and Clark Brewing Company on March 24th. Do yourself a favor and check them out.