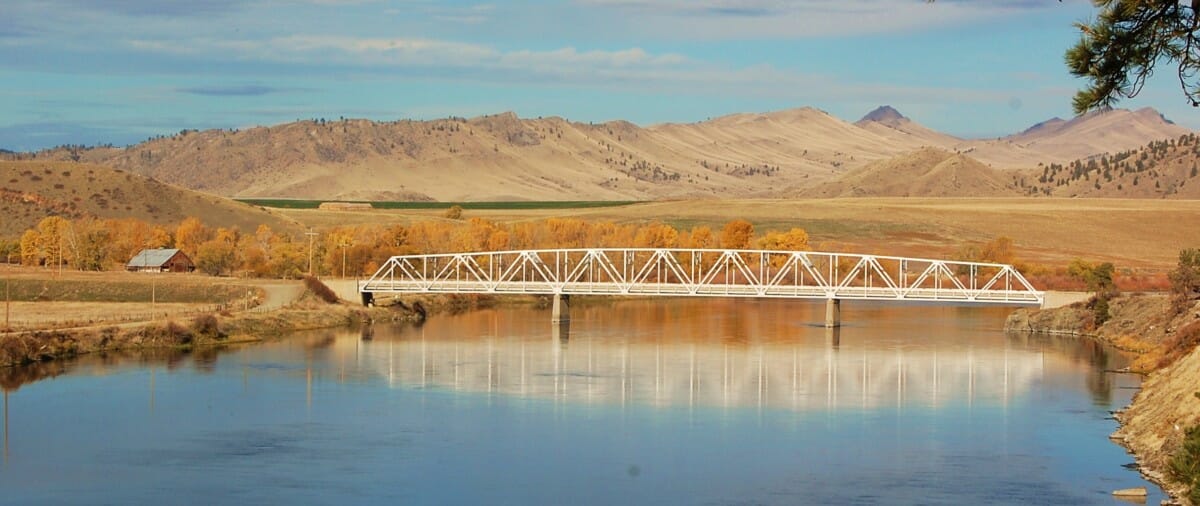 We bid a final farewell to summer this week with the official start of fall arriving Saturday.
The Autumn chill has been in the air for a while now, especially in the mornings. You'll want to layer up for sure.
The late summer fishing has been outstanding these past weeks and should remain strong from here on out.
On the dry fly side, Tricos are still in the mix but it's feeling like that ship has all but sailed. Still a daily event but sporadic  at best.
The terrestrial game has been hit or miss this year with ants outperforming hoppers by a long shot. If you stick with the hoppers you're bound to get an eat or two but trailing an ant has been the right call more often than not.
Hopper wise we've had decent action on Moorish and More or Less hoppers in peach, yellow, pink and tan with none of the above consistently out-producing any of the others. You can't go wrong with purple chubbies. They seem to out-fish the hoppers every time.
Black parachute ants, sparkle ants and Blooms Stealth Ant in purple have all been effective ant options.
There have been enough caddis around daily that a #16 outrigger or plain old elk hair caddis paired with your ant of choice might just make you forget all about the hopper fishing. Hoppers are definitely fun to fish and the takes are awesome but lately your hook up odds have been better with a caddis or even a plain old, tried and true parachute Adams.  If you insist on fishing the bigger dries an October caddis wouldn't be a bad call. I haven't personally seen any bugs just yet but it's time!
Nymphing wise the Zirdle craze may finally be reaching an end. I'm not quite ready to proclaim the death of the Zirdle, I tried that once a few weeks back and was proven grossly mistaken. It has definitely slowed though and I've actually had a few days where we ditched it altogether. That being said, they're still selling well and I'm fairly confident that WCA may have the most comprehensive Zirdle selection in the canyon.
We've seen a shift towards rainbow Czechs and a return to Tailwater Sows and have also had a run on black zebra midges. Weight Flies in gold and purple have been consistently producing and Psycho Mays and LGM's and Peep Shows are still go to options. Outliers have been October Caddis nymphs and Soft Hackle Hares Ear and PT jigs. Look for BWO Magic Flies and Split Case BWO's to come into play sooner rather than later.
Streamers Anyone?
The streamer brigade has been at it consistently during the low light hours and overcast days and if these past two weeks are any indication we could be in for a fantastic fall streamer season on the MO this year.
Weeds have been a problem, especially in the canyon and will continue to present a real challenge throughout the fall but as we've said before if you know that going in and you don't let the frustration get the best of you it goes a long way towards making your time on the water more enjoyable.
It can be tedious work but it's imperative that you keep your bugs clean (applies to dries and nymphs as well). Trout don't like salad on their bugs. If you're dragging weeds around you are pretty much guaranteed not to catch anything and what a shame it would be to have your perfect placement and/or perfect drift negated by weeds on your bugs.
I haven't observed a lot of streamer fishing going on out there (aside from that occurring in my boat) but judging by the abundance of empty spaces in the streamer bin it's game on. Reinforcements are on the way and the bins will be full by the time you get here. ZK's MK Ultra, Coffey's Sparkle Minnow (JJ or Sculpin), Dirty Hippy in brown, ZK's Inflated Ego, Autumn Splendor, Skiddish Smolt, Lil Kim, Circus Peanuts and D & D's are all topping the weekly sales report for what it's worth.
Traffic is moderate and will continue to increase as we settle into our fall season. Lodging is busy through the end of October but not so busy that we can't fit you in. Ditto for guide trips. I'd make that call sooner than later though so you don't miss out on what could very well be the best fall fishing we've seen in years.
Don't miss the fall wader sale going on now at Wolf Creek Angler. 25% off all men's and women's waders and boots from Redington and Korkers.
We're also fully stocked with new cold weather gear from Simms and still have some great deals going on summer gear.