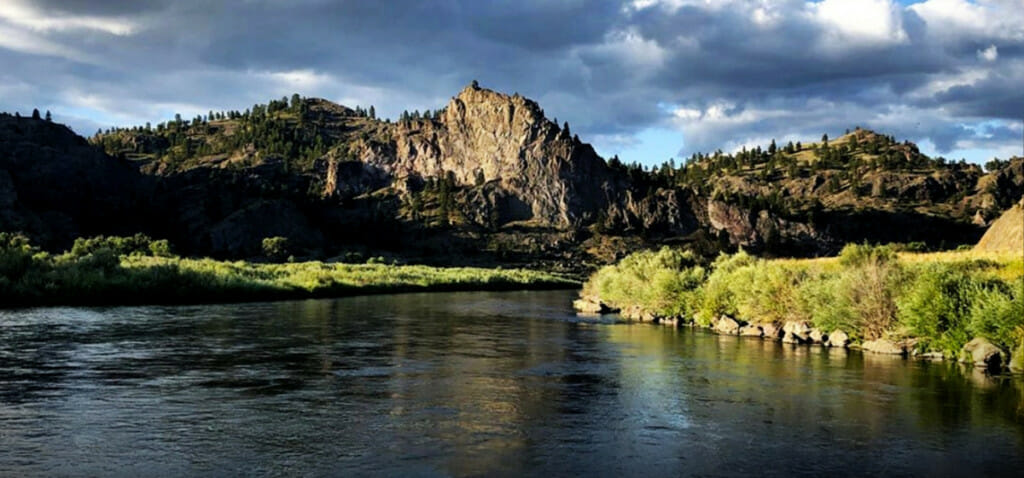 The Bureau of Reclamation made liars out of us last weekend as flows bumped to near 9500 CFS on Sunday and Monday thanks in part to a storm system which brought a fair amount of precipitation to the area in the form of both rain and snow. This, just after we'd gone on record in our blog a few days earlier, stating that our most probable peak flows would top out around 7K. Such is springtime in the Rockies. We've seen a couple of decreases in flows since and at the time of this writing we're sitting back near that proclamation at 7730 CFS and with another drop scheduled for tomorrow morning that should take us right back where we started.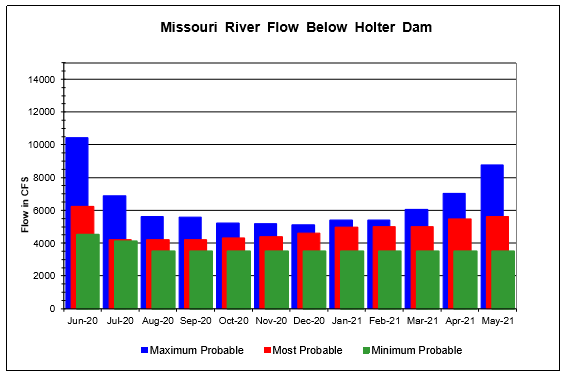 Friday was one of the tougher days we've had out there this year as we saw those flows bump throughout the day shutting the fishing down for all intents and purposes and mobilizing a steady flow of woody debris river-wide.
The bump in flows and some rainy and cold weather discouraged much of that local weekend traffic we've been seeing but with the river on the drop, the PMD's popping and the return of warm weather later this week and into the weekend I'd expect we'll be seeing the start of summer traffic soon. Believe it or not the first day of summer is just a week from Saturday which I'm having a difficult time even comprehending but be that as it may, it's time to settle in and salvage this 2020 season as best we can.
The aforementioned PMD's should help in that endeavor as we are feeling like the current conditions and trends are pointing towards what could be a phenomenal PMD event. A return to flows in the 5-7K range and water temps hovering around 58 degrees are exactly what we need and if yesterday's proliferation of bugs is any indication we're in for some excellent days of hunting heads from here on out.
While you're waiting for bugs and rising fish focus your efforts sub-surface. Tailwater sowbugs will always catch fish but that being said, it's definitely time to take advantage of what's going on down below which is PMD nymphs struggling to make their way to emergence. Split Case PMD's, Crackbacks, Magic Flies (Rusty or PMD), Angelcase Emergers, Military Mays, Psycho Mays, Redemptions, Frenchies, plain old BH PT's and many more will cover your bases as you anxiously await surface opportunities.
A short leash rig comprised of an adequately buoyant PMD adult trailed with a pheasant tail or Split Case PMD nymph in the shallow flats can be deadly as the trout move into those feeding lanes and set up for the duns.
Busier days lie ahead with lodging filling up and more and more trips hitting the water each week. That being said, we do have openings for both and we'd like nothing better than to play host to your adventure on the Missouri River.
See you soon for Prime Time, PMD Edition on the greatest river in the lower 48!