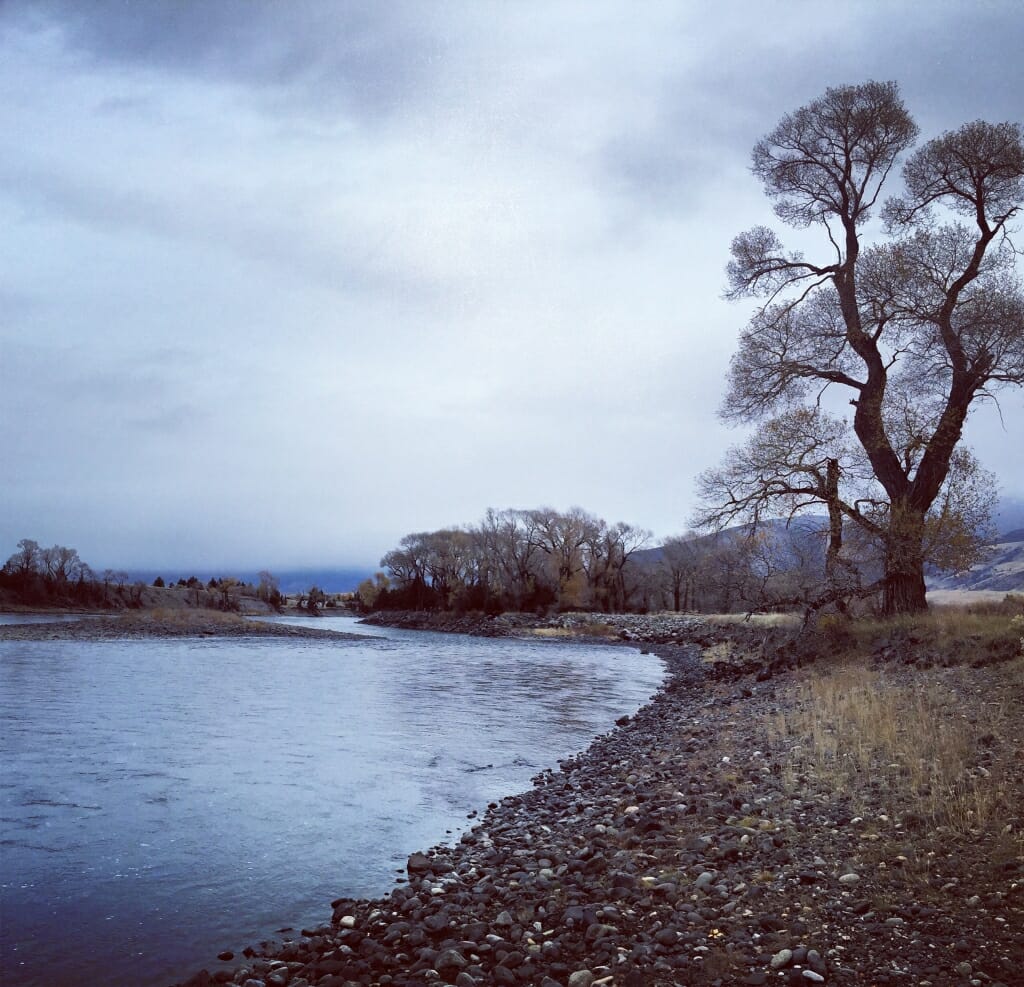 Finally seeing the fall weather we've been hoping for these last few days as we close out October and prepare for what could be a very productive November on the Missouri .
Plenty of cloud cover, cooler temps and some precipitation in the forecast. Definitely BWO weather and the Streamer crowd is mobilized and ready for things to heat up out there.
We ventured to the Yellowstone on Thursday with high hopes of epic streamer action and while we had near perfect weather conditions it was a less-than epic day of streamer fishing. We got a fair amount of chases and did manage to boat several nice browns but nothing in the hog class. Regardless, there's nothing quite like a fall day on the Stone and it's always a good time hanging around Livingston for a night.
Meanwhile back on the MO it sounds like we had a couple of solid days out there. The winds have returned today and it's likely going to be breezy all weekend with WSW winds sustained around 20 and gusting over 30. A chance of rain all weekend and perhaps some snow rolling in on Monday.
If you just can't resist the thought of some windy, rainy days on the river we've got a couple of vacancies tonight and tomorrow. Off-Season rates start on Sunday and we've got vacancies a plenty from here on out so when the weather settles and you're ready to hit the water and have miles of river virtually to yourself give us a call and book a room for $99/night + tax. Hordes of unemployed guides wandering around aimlessly as well so come on out and put them to work. We're expecting a good November…possibly everything October didn't turn out to be.  There could be some great dry-fly and streamer days ahead and the nymphing will be just fine as we settle into winter fishing mode on the Missouri.
Look no further than Wolf Creek when making your plans for late fall/winter fishing on the Missouri River.  A first-rate, full-service fly shop with great lodging accommodations, two bar/restaurants, the only gas station/convenience store between Helena and Cascade and all within minutes of Holter Dam and Wolf Creek Bridge. There's NOBODY closer! We hope you make Wolf Creek and WCA your off-season Missouri River Fly Fishing destination.
The shop will close at 4 today for the WCA Staff Appreciation Party.
See you bright and early at 7 AM tomorrow morning.