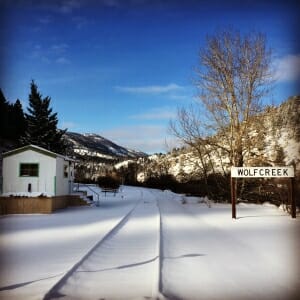 Winter has arrived, right on cue. Yesterday's winter storm delivered around eight inches of snow to Wolf Creek and temperatures plummeted into the single digits last night. Today's gusty winds could make for hazardous travel with blowing and drifting snow and the next round of precipitation will occur tonight with 2-4 additional inches of snow expected.
So what's the good news?
Well, first of all, being that today is the first day of winter (the winter solstice) starting tomorrow the days will begin to get longer. The long cold nights won't be quite as long. You'll barely notice for some time but just keep it in your mind that the long march towards spring has FINALLY begun. Before you know it the long days of summer will be upon us.
On a related note, the snow and cold is exactly what we need. We're building next season's water right now so let's keep it coming! Things are looking good so far.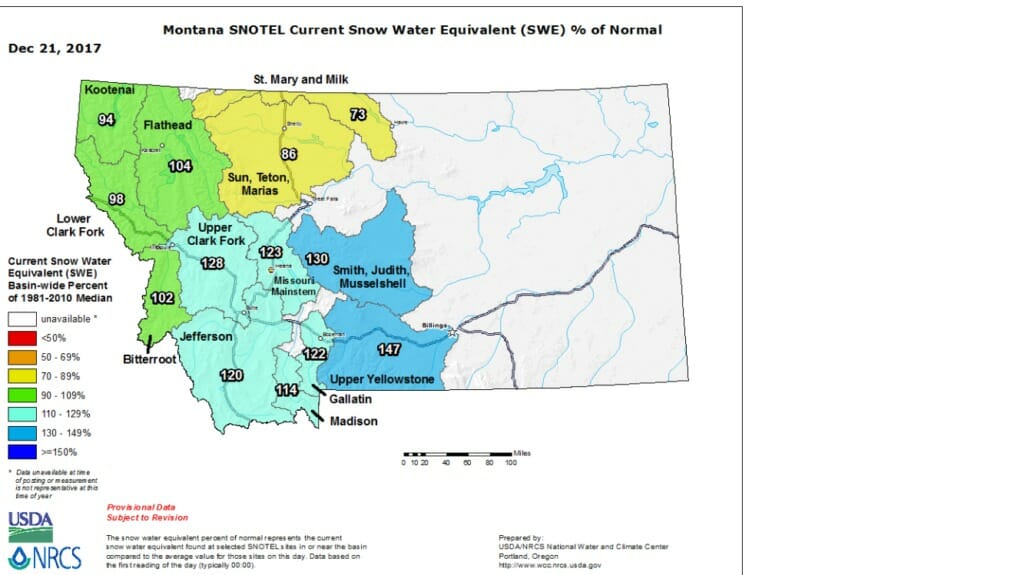 We've gotten a lot of calls over the past two weeks from the hard water fishing folks wondering how the ice is on Holter. We should start to see some soon!
With highs in the teens and lows in the single digits for at least the next ten days it won't be long at all before the tent cities spring up on the lakes. Keep us in mind for lodging if you plan on coming out.
Fishing on the Missouri has screeched to a halt after some of the best fall fishing in recent memory.  Shelf ice is rapidly forming as water temps plummet. Current temp is 35 degrees and it's only going to get colder so be sure to dress for it if you plan to brave the frigid waters. I think it's a safe bet that the fish have migrated en masse to the slow winter depths so that should take some of the mystery out of things from here on out. SLOW, DEEP WATER and anything PINK….that's what you need to know for winter fishing on the MO'.
Remember, if you still have Christmas shopping to do we've got multitudes of awesome last minute gift ideas. We'll be here (weather dependent)  right through Christmas Eve. If you live in Helena and don't want to make the trip give us a call at the shop, tell us what you need and there's a pretty good chance I can deliver the goods…free of charge.
Happy Winter Soltstice! Enjoy the snow, appreciate the cold, respect the hazards and think spring!