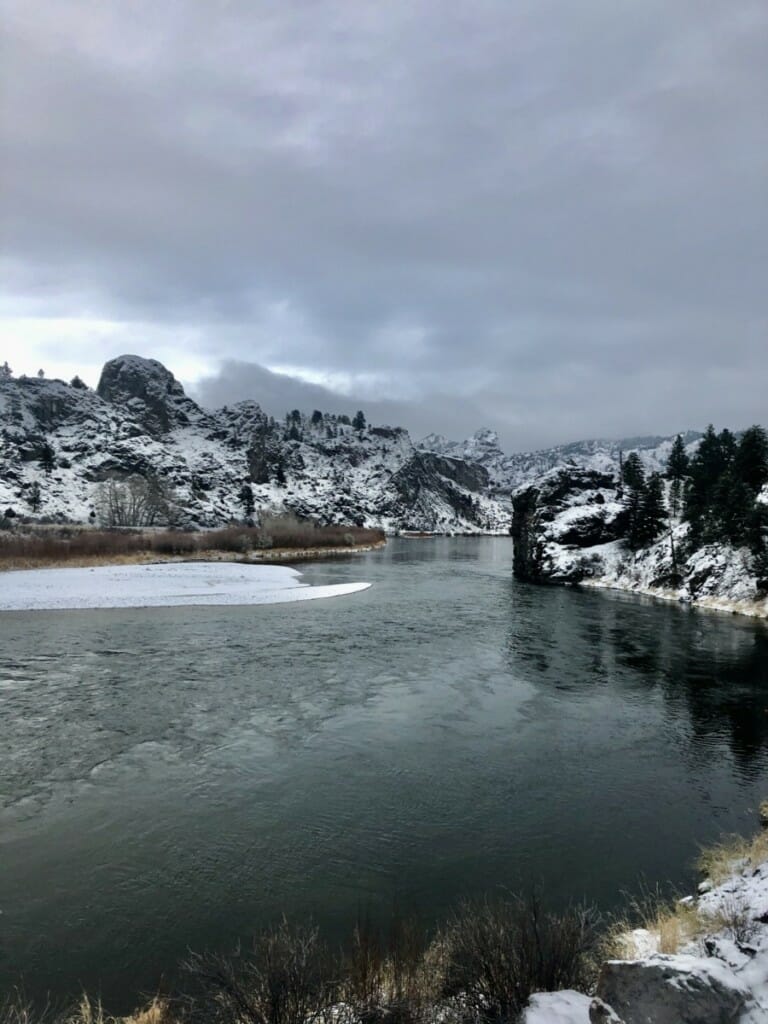 Almost as though on cue, Mother Nature thwarted my proclamation from yesterday that fall had returned with a mid week blast of cold air and a fresh blanket of snow covering the banks of the Missouri this morning.
Temperatures won't make it above freezing today but winds are calm so it is actually quite tolerable and could be a good day to be on the water. We're still on track for sunshine and a high of 50 tomorrow and near 60 on Friday and Saturday.
Just a reminder, our annual Fall Rod and Reel Sale is still going strong and there are great deals to be had on rods from Loop, Redington and Echo and reels from Ross, Lamson, Echo and Redington.
25% off all rods and reels and up to 40 percent off discontinued stock from Ross including Cimarron II's, Animas, Colorado LT and Gunnison.
We're also blowing out all remaining warm weather clothing from Simms including guide pants and guide shorts and women's Isle shirt all at 40 percent off until they're gone.
Rooms have started to fill for the weekend but we still have plenty of availability if fall fishing on the Missouri is in your plans.