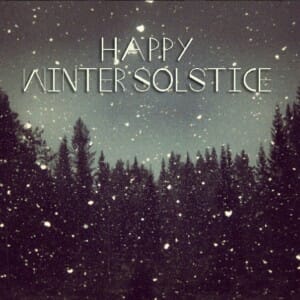 Today marks the Winter Solstice…the darkest day of the year.
Tomorrow we turn the corner, slowly creeping towards spring.
A little more light, a little less darkness each day.
The countdown is underway so immerse yourself in the holiday spirit and embrace winter's arrival.
The promise of long warm summer days, gently flowing waters and rising trout make the march through winter an easy one to bear. (That and it's currently 50 degrees in late December but that will change soon enough).
Happy Winter Solstice!