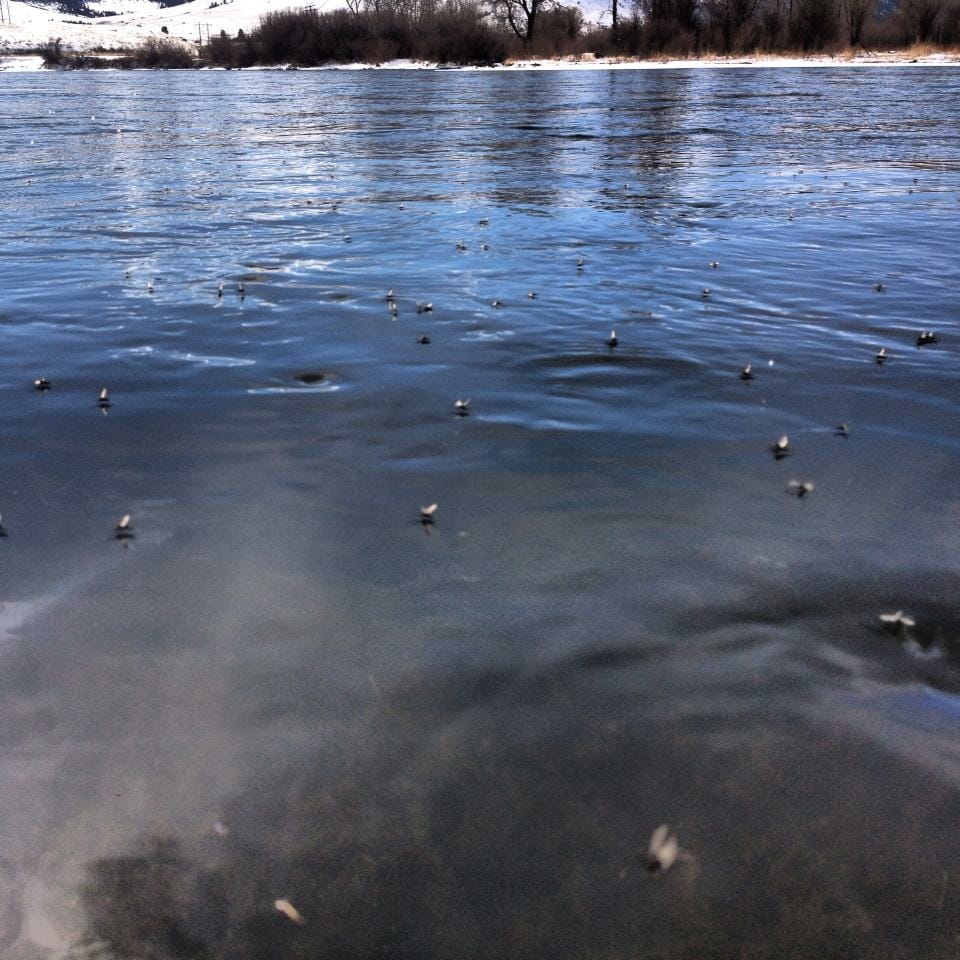 We took advantage of the spring-like weather yesterday and got out for one final January float.
I've been doing most of my fishing below Craig this winter so thought it would be a good idea to get back on the upper section and see what was going on.
Pretty much the same story in the Wolf Creek to Craig stretch with fish holding steady in the slow winter water. We found them where expected though came up empty handed in a few of the winter go-to spots.
Traffic is still very light though with four boats launching within minutes of one another  the ramp and the river almost seem crowded after having been alone out there more often than not for most of the winter.
Flows remain in the 4500 cfs range and water temps have begun to creep up ever so slightly into the 35 degree range. Expect status quo conditions throughout the week with colder temps and possibly some snow arriving this weekend.
Noon to 3 pm still seems to be the best time of the day. We got off to a slow start, putting in just before 11 am. We touched a couple right off the bat but then settled into a bit of a slump until just after lunch time. I changed bugs more often than I generally do in the winter looking for something to get things going and eventually found the black zebra to be the bug of the day. We also had moderate success with the pink Amex, the pill popper and the firebead pink sow but if I were fishing today I'd be starting out with a black zebra and a pink Amex.
The anticipated slow streamer day came to pass yesterday after a month of really good streamer fishing. We did manage to move a couple fish on white but overall I would rate the streamer bite poor. Had we started earlier in the day it probably would have been better but as it was the post 3:30 slot was not anything to get excited about.
Midges present in limited numbers and a few rises observed though we were not rigged for dry fly fishing. I'd say it's probably time to start having the dry fly rig at the ready.
Expect river traffic to increase as we enter February and move ever-closer to spring.
We opened more lodging this week in an effort to accommodate those fishing the river as well as those fishing the ice. Weekends remain busy but mid-week lodging is rarely full.  The shop remains closed on Mondays and Tuesdays but if you're interested in lodging and/or guide trips on those days we'll make it happen.