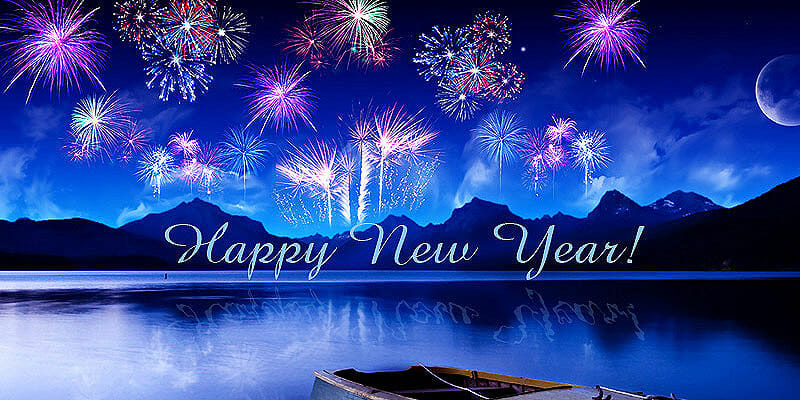 With tomorrow not only being the last day of 2019 but also the last day of the decade it's time for our annual look back at the year that was as well as some reflections on the decade.
It's hard to believe it's already been this long but 2019 was the year we celebrated our fifth year in business at Wolf Creek Angler and while there were undoubtedly highlights to the season, I think the overarching theme was one of stability.
We never take ANYTHING for granted but as we wrap up another year it feels like we've done a decent job of establishing ourselves and at this point our focus has shifted more towards building and improving our brand rather than trying to make a splash as the new guys on the block.
And that's not to say that we won't be making splashes from time to time, some minor some more significant, but I feel like we've built a solid foundation over these six seasons and I'm hopeful for what the future holds.
We saw a big change in the shop in January of 2019 as we rolled out our Full Line Simms Dealership, something we'd been working towards since opening our doors in 2014. It was a milestone for this shop and we are so grateful for the growth in our business which has been instrumental in allowing us to offer our customers more of what they demand each season. Having Simms show the confidence in our shop and in our brand to open us as a full-line dealer was and is a HUGE affirmation and while there are still brands we're chasing we feel like the stamp of approval from Simms moves us ever closer to where we want to be as a fly fishing retailer.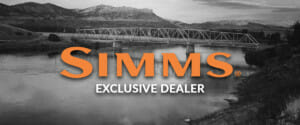 Unfortunately our hopes for early season sales were dashed by Mother Nature as we experienced record-breaking low temperatures throughout the winter. The average daily high temperature for the month of February was less than one degree so suffice it to say, there wasn't a whole lot of fishing happening on the MO last winter.
We kept ourselves busy through those long winter months working on lodging improvements completing the renovations in our motel rooms and replacing carpeting in several of our cabins.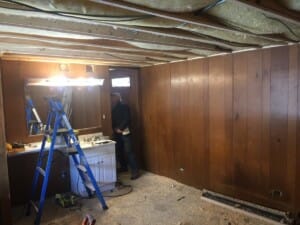 As it always does, spring finally arrived in late March/early April and we were treated to our best spring season to date as those weary of winter flocked to the MO' to get that spring fishing fix. Wet conditions around the region made for high muddy rivers driving business to the Missouri throughout much of the spring season.
In May I had the privilege of participating in the pilot program for Guiding for the Future, an advanced guide and outfitter certification program being developed by the Fishing Outfitters Association of Montana. This was an incredible experience and I hope to remain involved with the program going forward, perhaps on the teaching side.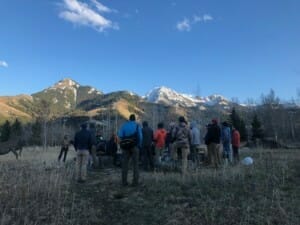 The highlight in June was a personal one as our son John graduated from Helena High School. He has recently completed his first semester and made the Dean's List at Helena College where he will attend one more semester before transferring to the University Of Montana next fall.
Cool, wet weather continued to delay the arrival of Prime Time dry fly fishing throughout much of June but when summer finally arrived we ended up with one of the best dry fly seasons we've had since opening the shop. Considering we essentially lost much of the dry fly season in 2018 due to high water, watching the dry fly bins empty out in 2019 was a welcome change!
Conditions remained favorable throughout the summer which kept the wild fires to a minimum and also gave us a second straight summer season of essentially ZERO Hoot Owl closures around the region.
Biding our time through the Dog Days of August we were anticipating a busy fall season but it wasn't to be. Summer turned to winter in September as we were hit by an early winter storm followed by several more in October. The early cold snap robbed us of fall colors, killing the still-green leaves and also robbed us of a busy fall fishing season as the cold and snow persisted through October and into November.
Such is the nature of the business. There are no guarantees with the weather but we're always hopeful.
Great Falls received a season's worth of snow in the fall. We didn't get quite that much but had snow on the ground more often than not since late September. It was looking like a brutal winter ahead (and it may still turn out that way) but we've had mild temps and no snow for the past several weeks and the long-term looks favorable for a somewhat busy winter season on the Missouri.
As I look back on 2019 and on the past seven years spent in Montana I can't help but think about the early part of this decade which is about to come to a close.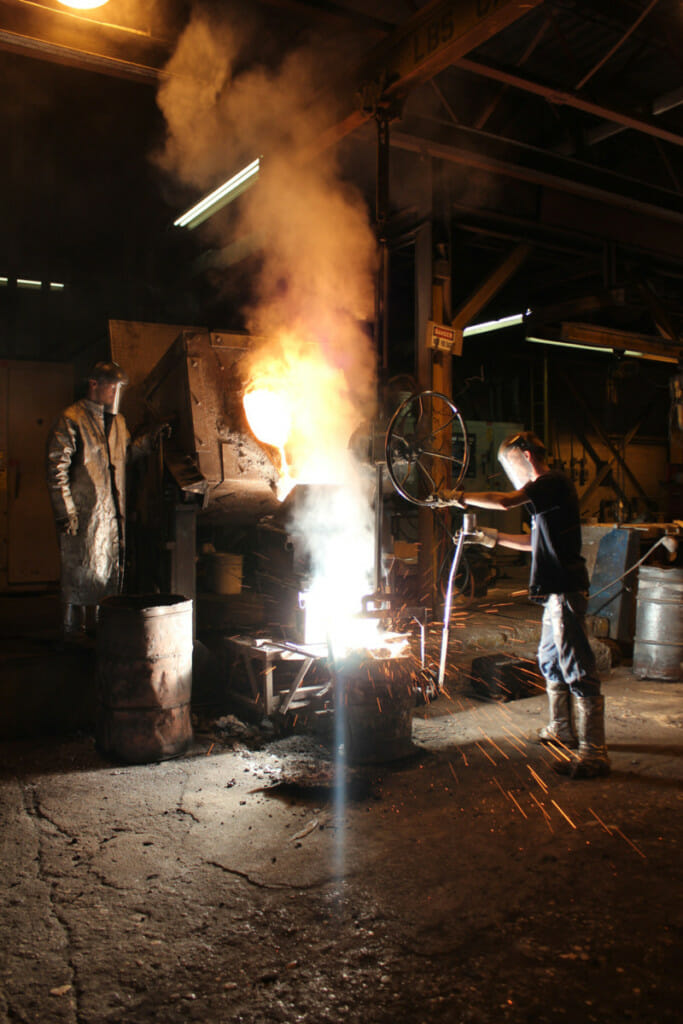 My life couldn't be much more different now from what it was at the start of this decade when my days were spent in the foundry, feeling the pull of the rivers and mountains of Montana and trying to find a way to heed the call.
And so the call was heeded. But it was not through any doing of my own that this happened but through the providential order which has played out in exactly the manner in which  it was supposed to.
I've traded my days spent in the chaos and dust and noise of the foundry with no hope for an exit for this new and amazing path which has much different challenges, opportunities and rewards, and for this I feel truly blessed.
I'm so thankful for where I've landed and for all of you who have become a part of my story and I can't wait to see what this next decade holds.
Happy New Year!